Goldie Hawn sports a classic look for women of any age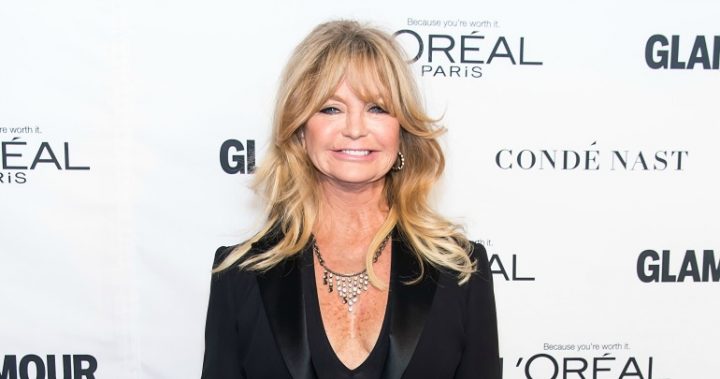 Taking to social media 71-year-old Goldie Hawn has shared a moment before her appearance on the TODAY show in the US. Hawn, looking stylish and youthful, was on the TODAY show to raise awareness for the organisation MindUP; which works to promote mindfulness in children.
Hawn wore a pair of stunning black bootleg pants and coupled them with a long, flowing black top that showed off her slim figure. In fact, looking through Hawn's Instagram anyone can see that black is a popular  choice for the star. Is it any wonder? We all know the slimming effects of a classic black ensemble.
Ad. Article continues below.
This classic tailored look is a great option for women of any age. The bootleg cut of the pants is slimming and the tops lower neckline draws attention to the upper body and not the midsection. Her shoe's slightly-pointed design also elongates her figure to give her an even leaner silhouette.
This type of outfit can be worn casually to a luncheon or can be dressed up with jewellery and a fitted blazer for a stunning evening look.
Looking at Goldie Hawn it is hard to believe that it has been 30 years she she played the iconic role of Joanna Stayton in Overboard alongside long-time partner Kurt Russell. Hawn has been involved in many charitable institutions including the Hawn Foundation that she founded in 2003. The organisation provides youth education programs and aims to improve learning through wellbeing and mindfulness techniques. Hawn who has studied meditation is a big supporter of mindfulness initiatives for children.
Hawn has already appeared in the movie 'Snatched' this year with fellow star Amy Schumer proving that she has definitely still got it. 
What do you think of this look? What fashion pieces do you think work at any age?