Go against the grain with these eight alternative uses for salt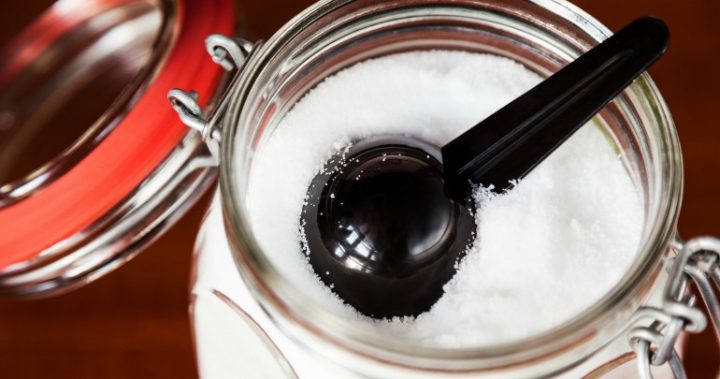 There are lots of clever uses for salt, other than to flavour your home cooked meals. Salt has been used for lots of things like easing a sore throat to cleaning your cookware…. But did you know you could use it for things like this?
Need an emergency sting aid? For a bee sting, wet it and then cover it with salt to lessen the pain and reduce swelling. Mossie bites can be relieved with a soak in salty water and then brushed with vegetable oil.
Make yourself a great body scrub. Place 1 cup of coarse sea salt in a bowl. Add ½ cup grapeseed or coconut oil. Stir well, then put in a jar to use before you shower.
Salt can be used to clean lots of things, but did you know it can help you clean up an egg if you have dropped it. Simply sprinkle salt over the spill and it will help draw the egg together. That makes it much easier to then pick with with paper towel.
Read more: Recipe: Salted caramel sauce
Ad. Article continues below.
Lipstick on glasses can be hard to remove, but salt can save the day. Rub the rims of the glasses with salt before you wash them up.
Do you have a wooden coffee table with cup rings that wont go away? Make a mix of 1 teaspoon of salt with enough water to make a paste. Gently rub it over the rings with a soft cloth until the spot is gone.
Salt can make old fake flowers look new again. Put the flowers in a paper bag with ¼ cup of salt. Give them a little shake and they will be clean again. This works with both silk and nylon flowers. A perfect solution to those flower arrangements that sit in a corner vase and gather a bit of dust after a while.
Read more: Get on board with this simple kitchen cleaning lifehack
Get rid of yellow sweat stains in clothing with a salty solution. Dissolve 4 tablespoons of salt in 1 litre of hot water and sponge on until the stain goes away.
Ad. Article continues below.
Salt can ease a few aches and pains in your feet. Put ½ cup in a tub of warm water big enough to place your feet into. Soak in the solution for 10-15 minutes then pat dry. Give yourself a gentle massage for five minutes. Better yet, get someone to do it for you.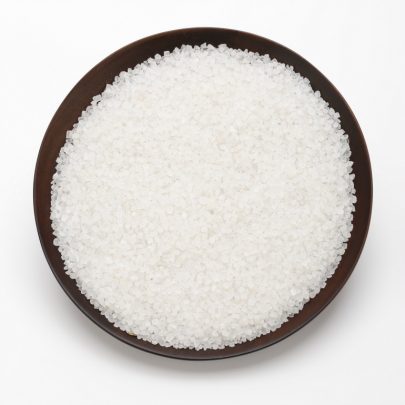 Ad. Article continues below.
Ad. Article continues below.
Do you have any other uses for salt that you love to use?