Glam and retro! Jane Seymour rocks two very different outfits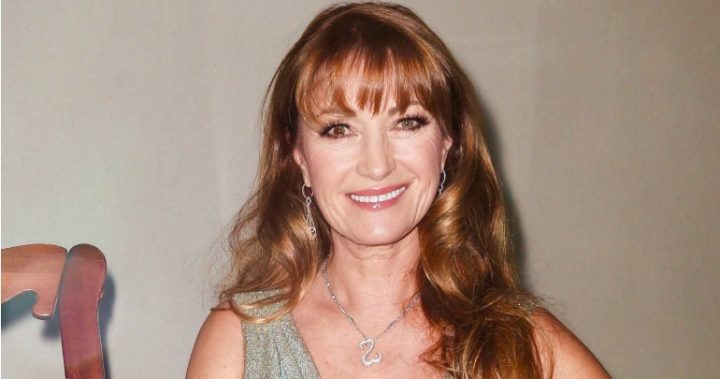 Dr Quinn, Medicine Woman never looked like this!
Jane Seymour showed off her fabulous fit physique while attending the Open Hearts Foundation gala. Seymour is one of the founders of Open Hearts Foundation, along with filmmaker James Keach.
The 66-year-old former Bond girl looked stunning in the floor length metallic detail dress that featured a cowl neckline and fishtail train.
She commented that she was proud of everyone who contributed to the event. "Remember, when our hearts are open extraordinary things can happen!," she wrote.
Ad. Article continues below.
Earlier this year Seymour talked about her financial woes following her marriage break-up.
It was also revealed she's taking part in a new television series Let's Get Physical, based on the aerobics fitness craze of the 1980s.
Let's hope that's the explanation for this picture she shared on her Instagram account recently.
Ad. Article continues below.
The stunner is headed to Australia next month, for the first time.
She'll be talking about her career during her visit with an event in Melbourne, Up Close and Personal With Jane Seymour, on November 5.
She'll be talking about being an Emmy and Golden Globe winner and her career that has spanned Broadway, film, television, design and art
In addition, Jane will appear as guest of honour at the Hollywood themed Carnevale Masquerade Ball – the pinnacle of the La Dolce Italia Festival.
Ad. Article continues below.
Have you followed her career at all?