Get the look of Martha Stewart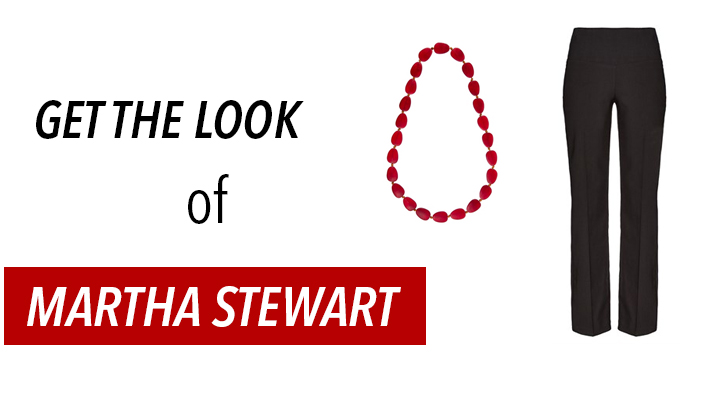 Can you believe that Martha Stewart is 73 years young? Doesn't she look beautiful? As we all know Martha is one very talented and stylish lady! Here is how to get Martha's look!
It is easy to achieve this look worn here by Martha Stewart to the 2015 Matrix Awards. You will need two key wardrobe staples to pull it off – a pair of classic black pants and a white blouse.
Ideally the pants will have a sateen finish and the blouse will be designed to wear out over the top of your pants like the one we have chosen here.
Ad. Article continues below.
Instead of the more sombre colours, Starts at Sixty Style have gone for a pop of red as we know you all love colour! The great thing about this look is that you can change the accessories to achieve a completely different feel each time. Delve into your wardrobe and see what you have got to get the look!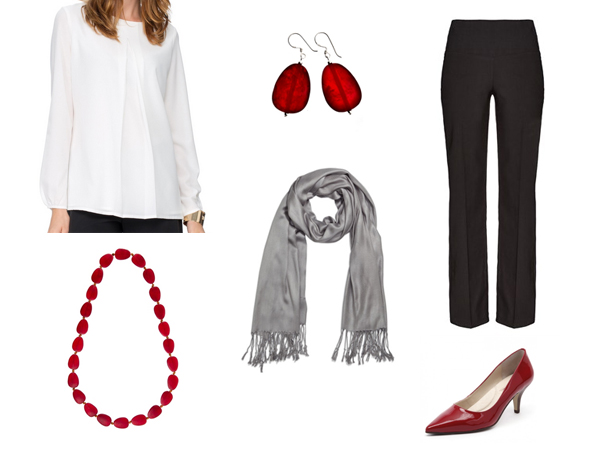 Jade blouse
Polka Luka mekong earrings
Ad. Article continues below.
Crossroads black wide leg pant
Diana Ferrari matisse red patent pump
Ad. Article continues below.
Gregory Ladner plain pashmina
Polka Luna mekong long necklace