Get some style inspiration from these stunning older models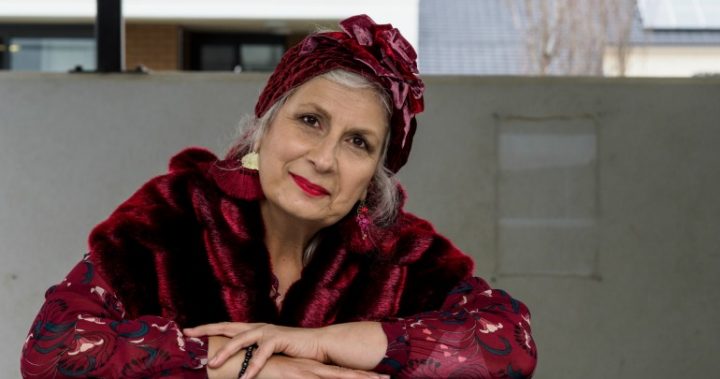 How many times have you walked into a store that is marketed toward the older demographic and found that all their advertising features models that look like they are in their mid-thirties. This may be considered 'old' in the modelling world but certainly is not in real life.
Many despair at the fact that there are no older models that can actually show them what clothing might look nicer on and older frame. Finally, there are a few agencies that are hiring older models!
In a society that is obsessed with youthful sexiness, it's all too easy to overlook the elegance and glamour that comes with aging gracefully. One Russian modelling agency has gone against the grain by showcasing some stunning older models.
Ad. Article continues below.
The agency named Oldushka, have a collection of stnning images on their Instagram page, featuring models no younger than 45 (even though 45 may still seem young to many). Oldushka only represents models from the age of 45 to 85.
The agency started when photographer, Igor Gavar's began capturing the style of retirees for his blog, also named Oldushka. He then transformed his small project into an agency.
Most models at the agency are around the age of 60. All the models have been working around Russia and appearing in catalogues, magazines and advertising campaigns.
Many hope this wide exposure will open up opportunities for more older models. Have a look at some of the stunning images below.
Ad. Article continues below.
Ad. Article continues below.
Ad. Article continues below.
Ad. Article continues below.
Even in Austalia, there is a modeling agency called SILVERFOX that hires older models. In its mission statement, the agency says "You can't define people by age anymore as consumers. It's about mindset and common values."
The agency also noted that for brands that succeed they need to adopt a generation-less approach. Would you ever consider modeling as a retiree? 
What do you think of these older models? Did you get some style inspiration from them?
With Facebook removing news sites from your feeds we ask that you sign up for Starts at 60's emailers here. And to keep us on your wall, join some of our new Facebook groups and clubs:

News Junkies Club – Australia
News Junkies Club – USA 

See news on the change and links to all our other clubs and groups here.