Flawless Cate Blanchett steals the show in truly lavish gown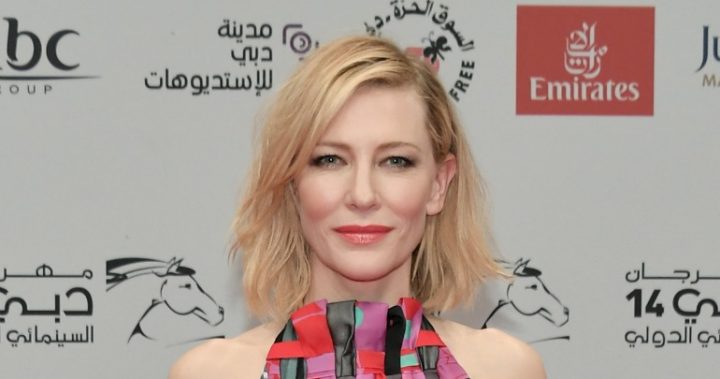 Another day, another lavish red carpet event for Cate Blanchett.
The Australian actress has been no stranger to star-studded parties around the globe and headed to Dubai for the Opening Night Gala of their International Film Festival.
Blanchett, who has appeared in an array of Hollywood blockbusters throughout her career, stole the show at the event in a truly eye-catching number.
The 48-year-old decided to flash some skin and showed off her toned arms and shoulders in her colourful number.
Read more: Cate Blanchett in love-it-or-hate-it sparkly '70s disco dress
Ad. Article continues below.
The floor-length number features an intricate pattern and an array of colours including red, pink, grey, black and blue.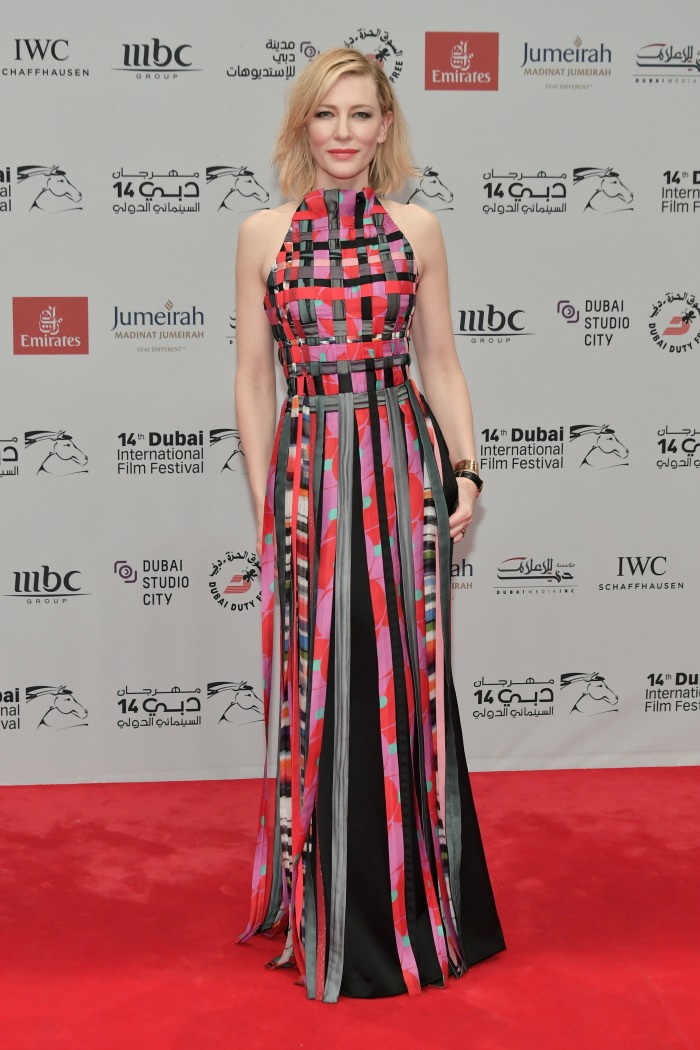 While it looked modern, there was a certain vintage feel to the piece and it looked like something women could have easily wore in the 70s or 80s.
Ad. Article continues below.
The piece complimented the actress in all the right places and worked well with her signature style.
For the outing, the mother-of-four opted to wear her stunning blonde locks down in a stylish way.
She kept her makeup to a minimum to show-off her natural beauty and topped off her look with some bangles on her wrists.
While she turned heads on the red carpet, the Carol actress was also the centre of attention during the show.
Read more: Judi Dench taught Cate Blanchett a rather unusual anti-ageing trick
Ad. Article continues below.
She picked up a Lifetime Achievement Award for her contribution to the film industry.
It's already been a huge year for Blanchett, with 2018 looking to be just as busy for the star.
She's set to appear in an all-female version of Ocean's 11 called Ocean's Eight, as well as an array of other films including Where'd You Go, Bernadette and The House with a Clock in its Walls.
What do you think of Cate's style? Is this dress something you would ever wear?