Finally! Vogue celebrates gorgeous 60-plus women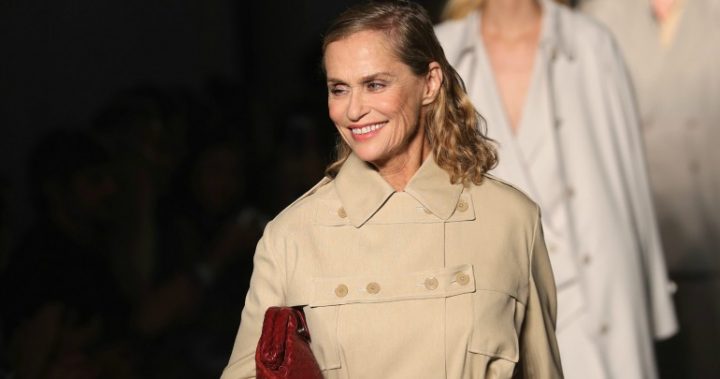 Lauren Hutton has been on plenty of magazine covers in her lifetime. Forty of them alone have been for Vogue magazine. She was one of the most successful supermodels of all time, with a career that started in the 1960s.
It's exciting to see that while she's now at the age of 73 (only a month of turning 74) she's still got it. In this case, it's not once, but three times, thanks to Vogue Italia, with three different covers of their October edition all featuring her for their 'Timeless Issue'.
That's not all there is to celebrate either. The entire magazine is celebrating mature beauty and hasn't featured anyone under the age of 60 in the pages of this edition. It follows on from the recent news that Maye Musk, at the age of  69, had been signed up to be an ambassador for Covergirl. 
Ad. Article continues below.
The cover is a record for Hutton with Vogue. Previously the oldest covergirl for the magazine was Tina Turner, who was 73 when she featured on the Germany edition front cover. It's no surprise she's not the oldest person ever though. They've featured males on the cover over that age previously. 
Ad. Article continues below.
WhowhatWear said Hutton hoped the covers could change society.
Read more: How the 1970s lifestyle inspired today's best styles.
Ad. Article continues below.
"I've been thinking about it for a while, but it took Vogue Italia's courage to make it true," Lauren Hutton said. "This is a cover that can change society, because it shows a woman who is vibrant, attractive, who still laughs, and who for the first time is a woman my age."
Ad. Article continues below.
It's amazing to think that Hutton didn't have the best start to a modelling career, with people commenting on her height, nose and the gap in her teeth.
"Everybody laughed at me," she told Today's Natalie Morales during an interview in 2016. "They said, 'Are you ridiculous? The space in your teeth, this fat little nose. You're short.' It was basically laughing. And saying, 'Where you come from?' And I'd say, 'Florida.' And they'd say, 'You should go back."
"I used to cry sometimes," Hutton admitted. "And fortunately, I met this New Yorker, and he'd say, 'They don't have original eyes. They see only what they've been told is fashionable'."
Which of the three covers is your favourite?