Fabulous hair colours for over-60s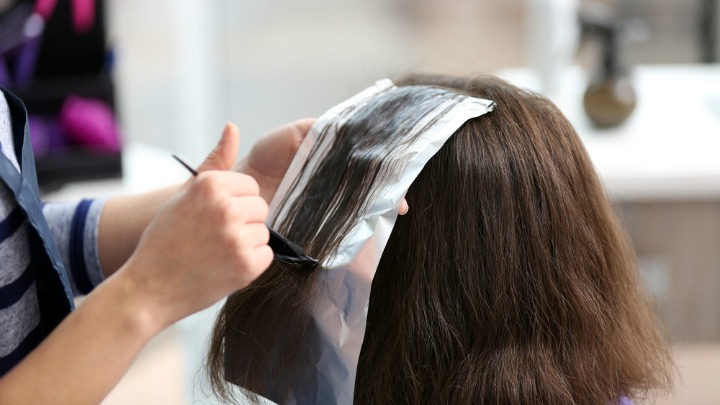 Thinking about getting a style makeover? One of the best ways is to update your hair colour! Our hair can really make a difference in our appearance. If you think a haircut can "frame" the face, imagine what a new hair colour can do? If you're looking at some unique and fun styles, these photos of real people might inspire you.
TWO-TONE HAIR
This creates a fun look and instantly gives your hair a modern touch. You can combine two bright colours or even go with one bright and one soft shade but remember to have the darker shade at the bottom so you don't look like you're "missing" hair.
Ad. Article continues below.
GO BRIGHT BUT RICH
Add some life to your hair with a bright colour. But before that, do ensure that you check with your stylist on the best shade to match your skin tone.
SOFT PINK
Want to be unique but in a soft way? Try a soft tinge of pink just like Lizzie here.
Ad. Article continues below.
FRESH BLONDE
As we age, our hair colour can turn a little dull. It's always a good idea to refresh that tone with new colour. Here, Katalin Sule looks gorgeous in her hairstyle.
Ad. Article continues below.
BOLD CITRUS
Feeling brave? Try this look that will instantly freshen up your entire style!
Ad. Article continues below.
Will you be doing something new to your hair?