Eyebrow tattoo: Things you should be aware of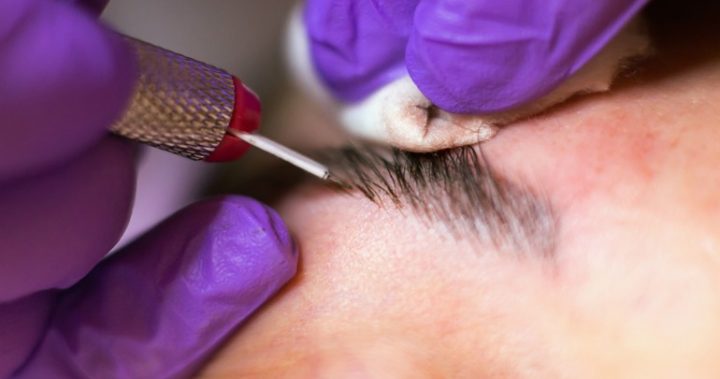 Eyebrows can really frame our face. A super arched one could make us look fierce and a very straight one might make us look sad. That's how important it is to have good eyebrow shape. If we used to have lots of eyebrow hair in our youth, now that we're over-60, our eyebrow looks sparse and sometimes the arch gets shortened. Some people prefer to draw their eyebrows on everyday and they are good at it. But others might consider eyebrow tattooing as an easier option. Have you been thinking about getting your eyebrows tattooed? If yes, you might want to read these tips…
1. It's normal to feel worried
Seeing that eyebrow tattoos can last a long time, there is always a fear that you could end up with an ugly mistake that would stay on your face for a while. So it's normal to feel worried or apprehensive about it at first. The tattooing does not happen immediately, your eyebrow expert will first shape your eyebrows (usually by threading) and then draw using a pen to show you the shape. Once you are happy with the overall shape can only the tattooing take place.
2. You will feel numb
Your eyebrow tattoo artist will apply numbing cream on your brow line so do expect that numb feeling. This is to minimise discomfort during the session. You might still feel very little pain. The tattooing sensation is like someone is scratching your face—not exactly a horrible sensation but a slightly uncomfortable one.
Ad. Article continues below.
3. You might hate your new eyebrows at first
Prepare to hate your new eyebrows for a second—and then fall completely in love with them. Don't freak out if your new eyebrows look dark, the intensity would fade a bit over time. According to brow expert Kippa Hibba,"They're always really dark for the first two days, but in a week, they'll fade to what you'll really want them to look like."
Picking the right brow expert is also crucial for getting the look you desire. The last thing you need is a botched job where the mess up will be right on your face. Here are things you need to consider when picking an expert"
1. Look for an artist that prioritises your health and safety.
2. Ask to see training and certification so you know you are dealing with a trained and experienced expert.
3. Look for testimonials from past customers.
Ad. Article continues below.
4. Do not make your decision based on price – cheap may not mean good.
5. Trust your gut – if you feel something dodgy happening, leave.
Here's a video showing TV personality Dominic Sachse during her eyebrow tattoo session…

What do you think of eyebrow tattoos? Have you done it before?