Everything you need to know about online shopping for Christmas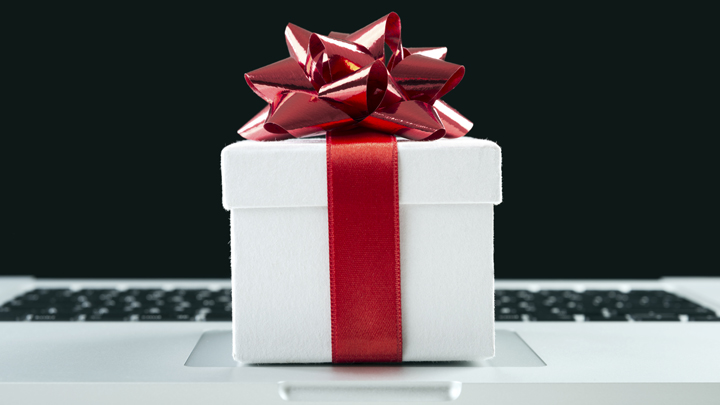 Christmas season means one thing for almost everyone – shopping. Whether you love this time of year or hate it, buying presents is something we all have to do. Over the last five years, more and more Australians are turning to online shopping rather than facing the school holiday crowds and carol singers at major shopping centres.
Online shopping has both positive and negative sides to it, but online shopping for Christmas can be a little disastrous if you aren't properly prepared. So to help you get ahead with your Christmas shopping, here's some information to help you.
How long will things take to arrive?
Due to the boom in online shopping, post services all over the world see Christmas as their busiest time. This means that sending a post card, letter or parcel takes longer and conversely, so does delivery time. To be sure that your product will arrive in time, follow these guides.
Ad. Article continues below.
give 4 days for a domestic letter delivery
give 14 days for a domestic parcel delivery
give 21 days for international parcel delivery
If available, it is wise to choose an option that for a few more dollars, gives you a tracking code – this way you can avoid having your things lost or stolen while in transit and if something happens, you can track it.
Can I buy things from overseas, not in Australia?
This year, some great services have been created to help Australians get access to great products from overseas for the overseas prices. This has been done to avoid what we commonly call the "Australia tax".
The most reliable method for Australia is ShopMate. This service was launched this year by Australia post so people can send parcels from American websites to the ShopMate address and they will be forwarded on to Australia. The cost of this service is $24.95 per parcel plus $5.95 for every 500 grams.
Ad. Article continues below.
Are the pre-Christmas sales really sales?
It is one of the big tricks that we face when it comes to online shopping – are the sales really sales? The products that we see in the "Sale" category are often there with almost no discount and they use this as a manipulative tactic to make us buy things. What is better at this time of year, are the "Shop and Save" offers many retailers have. This means schemes like, "Save $50 when you purchase $150" are actually better offers than buying things generally on sale at this time of year.
Where do I get started?
There are so many different sites that sell great things for Christmas, here are a few of our favourites where you can get everything you need…
Ad. Article continues below.
www.etsy.com.au is wonderful website where you can purchase unique, handmade gifts.
www.westfield.com.au this is your local westfield store wrapped up into one website – you can do almost all of your Christmas shopping here.
www.bcf.com.au head to the BCF website to get all of your active and adventurous gifts.
www.kogan.com/au/ is a one-stop shop for everything – clothes, homewares, electronics, garden accessories and more.
www.onlinetoys.com.au is the place to go for anything on the grandkids' wishlists.
Ad. Article continues below.
So with that information under your belt, you can feel prepared for Christmas shopping, knowing that you can do it all from the comfort of your lounge chair with a nice glass of wine in your hand!
Tell us, where and when do you do your Christmas shopping?