Duchess of Cambridge recycles her favourite 13-year-old boots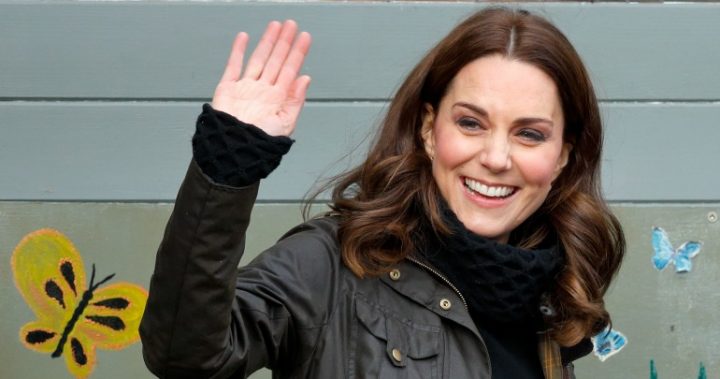 She makes her way onto Best Dressed lists around the world every year, but the Duchess of Cambridge certainly hasn't let it go to her heard.
Catherine stepped out in a cosy and comfortable outfit on Wednesday for a visit to the Robin Hood Primary School in London to celebrate the school's gardening program, wearing a knitted black jumper, black leggings and her favourite brown knee-high boots.
While the Duchess has the world's biggest designers clamouring to dress her, when it comes to casual events she can't go past her 13-year-old Penelope Chilvers Long Tassel Boots, which she's been wearing since her university days at St Andrews with Prince William.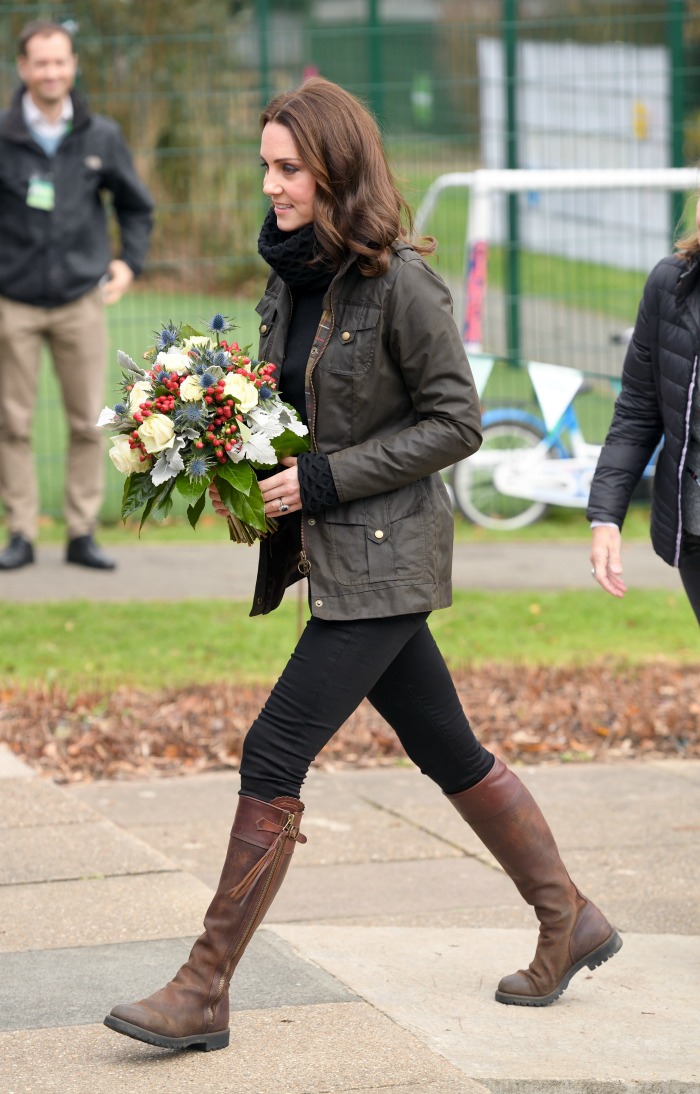 She was first pictured wearing them at a photoshoot in 2004 and has pulled them out of the closest at multiple royal events since, including on international trips with William and family events in England.
Ad. Article continues below.
Wednesday's gardening event at the primary school proved the perfect opportunity to pull on the £475 ($A845, $US639) boots once more.
As a keen gardener herself, the Duchess appeared delighted to have the chance to dig around in the dirt with the students and help plant new bulbs on the grounds.
She also pitched in to prepare a new home for the kids' bug collection, which they aptly named 'Bug-ingham Palace' much to Kate's delight.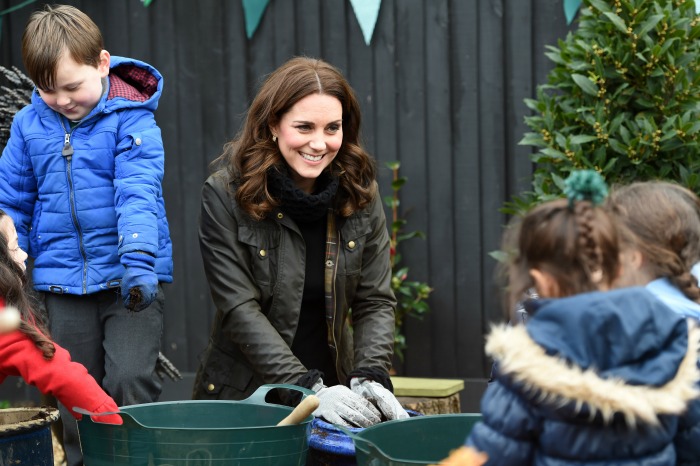 The primary school specialises in outdoor education and has developed a progressive outdoor learning curriculum with support from the Royal Horticulture Society.
Ad. Article continues below.
Having sent Prince George to a school that focuses heavily on education through art and communication, Kate was keenly interested in learning more about the school's education system.
Read more: Prince William takes cheeky swipe at Harry over engagement
It's been a busy week for the royal family with the Palace announcing Prince Harry's engagement to US actress Meghan Markle on Monday.
On Wednesday, Kate told media in London that she was "thrilled" for her brother-in-law.
"William and I are absolutely thrilled. It's such exciting news," she told reporters.
"It's a really happy time for any couple and we wish them all the best and hope they enjoy this happy moment."
Have you ever kept a pair of shoes for this long? Are you a fan of Catherine's down-to-earth nature?