Dress and feel younger without looking like mutton dressed as lamb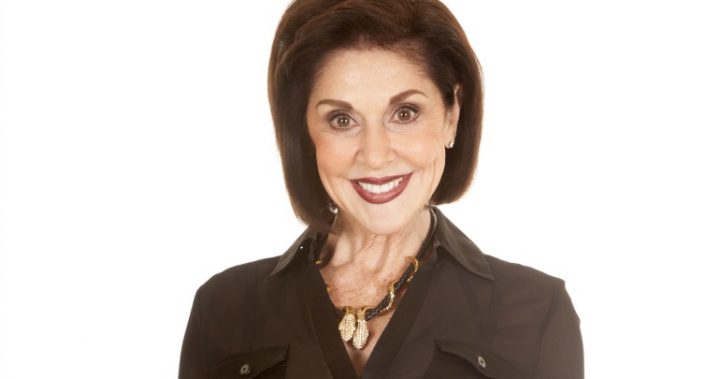 When older women dress younger, quite often they're labelled as 'mutton dressed as lamb'
When we are in our 60s, it can feel like we are being judged by society at every turn, especially about the way we present ourselves.
But how do we look youthful and younger without feeling ridiculous? It's a difficult balancing act but there are plenty of over 60 women doing it well and so can you!
As long as you want to accentuate what you have instead of being obvious about it, then you'll be on to a winner. There's nothing worse than a 60-year-old in a tight leather skirt with cleavage spilling out of a too-tight top!
Here's our tips for staying stylish in your 60s without overdoing it.
Ad. Article continues below.
Donate or throw out the following items:
Muumuus
Floral cotton shirts
Three-quarter unfitted white pants
'Jesus' sandals
Plain elastic-waisted pants
Polo shirts
Plain, oversized t-shirts
Knitted, unflattering jumpers
Anything with embroidery
Accessorise!
Don't fall victim to the over 60 women's attitude of wearing all your jewellery at once. Instead, focus on one statement piece with a few smaller accessories. Sounding like a rattle is not flattering or making you look younger.
Shop in places you never have before
Ad. Article continues below.
One of the biggest mistakes mature women make is excluding themselves from stores that have a younger feel. No, the shop assistant won't look at you strangely, and no she won't judge you! Have a browse, you might be surprised what you find. Some of the cheaper clothing stores such as Valley Girl, Temt and Dotti have great clothes to suit any body shape or age, such as cardigans, flowy skirts, basic tops, pretty dresses and chic three-quarter capri pants.
Wear jeans
Jeans are always in fashion, and they can look great at any age – just make sure you get the right type for your shape. Trouser cut or flared jeans look better on larger women, but if you have a small waist, you can pull off thinner, darker types.
Try prints, colours and textures
A simple black and white outfit can transform into a youthful look with some well-placed colour. Try to add leopard print shoes to an all-black outfit, or a coloured necklace and accessories to a white top and jeans.
Ad. Article continues below.
Dress up an outfit with a scarf
A beautiful silk or cotton scarf can do wonders for a plain outfit. You'll look youthful and chic while looking effortless. Team it with a simple grey top and black pants for an evening look.
Avoid high heels
Sky-high heels are not making you look younger, they are doing the opposite. All you need is a kitten heel (i.e. a short heel) or a nice flat to make any outfit look classy and young.
Pay attention to your hair
Ad. Article continues below.
An outfit can go from fab to drab if your hair isn't looking great. If you have long hair, give it a blow dry with some soft curls, or wear it in a bun with a bit of fringe. If you have short hair, texture it with some hair product. Simple hair accessories also work well, but stay away from bows, headbands and anything floral.
And above all:
Remember:
Don't worry what other people think – as long as you feel comfortable
You don't have to spend a lot to look good, you just have to be smart about it
Keep your long hair as long as you want!
Stay away from baggy clothes– instead wear shapewear or tummy-tucking underwear to hide any lumps or bumps
Go shopping online to find great looks and browse what's out there – especially if you're put off by pushy sales assistants
Wear leggings if you can get away with it!
Match old with new – don't shy away from your vintage clothing…simply mix it with new purchases for a stylish, youthful look
Have a core wardrobe of neutral basics that you can liven up with over shirts, jackets and accessories
Skirts should be on the knee or lower, never higher
Go for sleeves, or sleeveless items you can cover up
Keep a book of your favourite looks from magazines
Less is more
Ad. Article continues below.
Our favourite looks for over 60s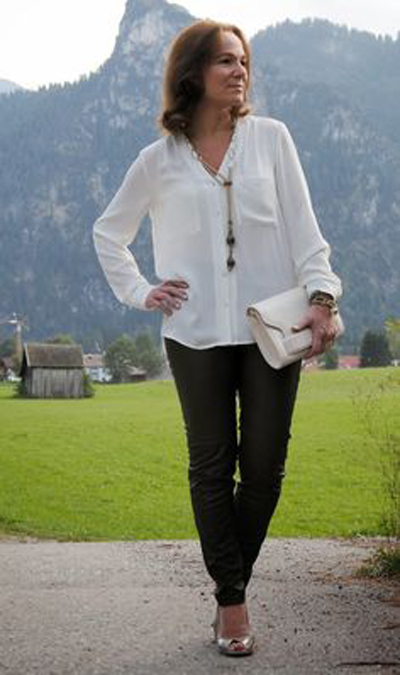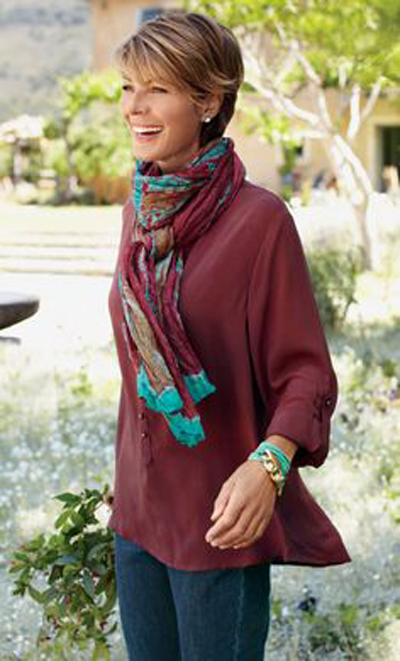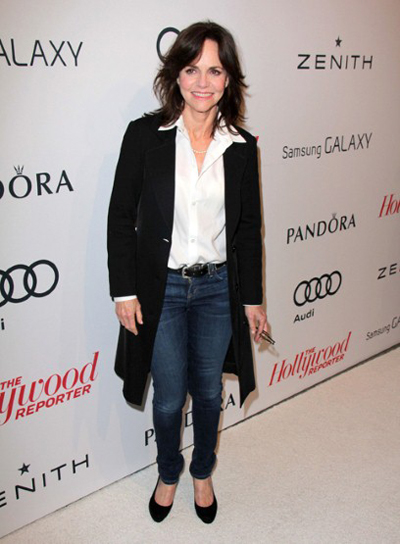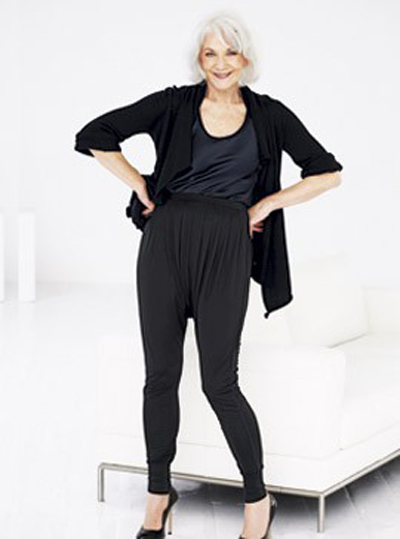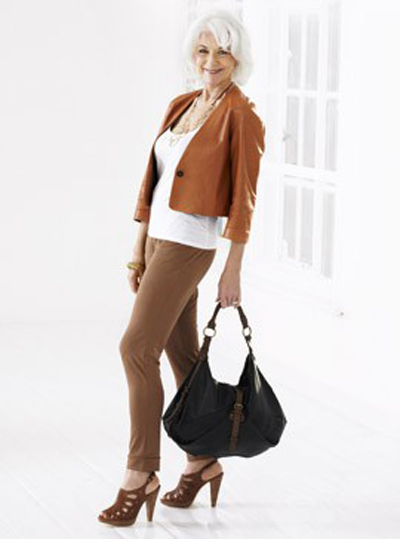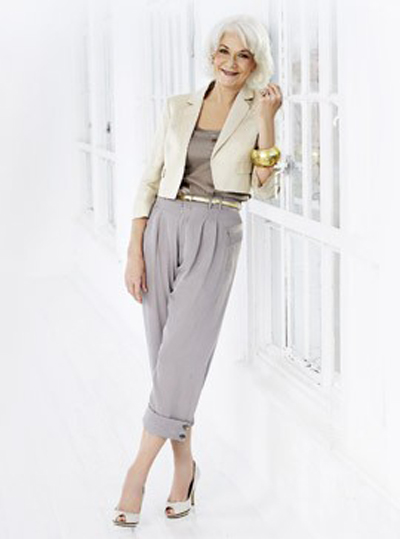 How do you dress yourself in your 60s? Who is your style inspiration? What's your number one style tip? Tell us below!