Diane Keaton's clever comfy feet trick any woman can use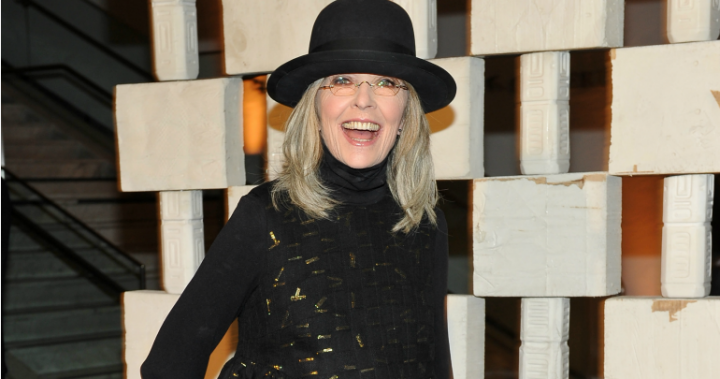 We often admire Diane Keaton's quirky style, because she's true to herself and ignores the whims of the fashion industry.
But we've recently noticed that her style has an unusually practical side.
The 71-year-old actress, the most women, is probably no fan of squeezing her feet into uncomfortable, pointy heels or pinching strappy sandals. So, instead of bowing to fashion dictates and suffering along with the rest of the glamour set on the red carpet, she's found a way to wear more comfortable shoes and still look fab in her own unique way, with plenty of pairs of unusual boots.
And she doesn't let the fact they're boots hold her back when it comes to matching them with dressy outfits. She clearly just searches for pairs with unusual touches, such as contrasting laces, buckles and bows, to glam up the look.
Here's a few examples of how she works the look, staying comfy even when strutting her stuff for the cameras, by putting together outfits that you wouldn't think would work, but just do.
Ad. Article continues below.
With eye-catching laces but a sensibly sturdy heel at her own AFI Live Achievement Award Gala Tribute event in Hollywood in June 2017.
With interesting lace details at the L'Oreal Paris Women of Worth Celebration in November 2016.
More cute laces – they may eve be the same pair – at the Love the Coopers premiere in November 2015. Again, she's opted for a high-ish but thick heel for practicality.
Ad. Article continues below.
With tassels on the front and a thick wedge heel at the L'Oreal lParis Women of Worth Celebration in December 2013 (she's clearly a regular at this event!).
With sexy fishnets and leather at a book launch in May 2013.
Ad. Article continues below.
In racy leopard-print, which works well by adding a touch of va-va-voom with her understated black coat-dress.
This is all hardly a new idea for Keaton, who's long embraced mannish styles, such as this suit and workman's boots she was snapped in backin 1996.
For the real shoe-fiends, we've included a few close-ups for inspiration!
Ad. Article continues below.
Are you a boots fanatic? What else do you do to keep your feet comfy, even when glamour's required?