Deportment lessons: Valuable life skill or outdated and sexist?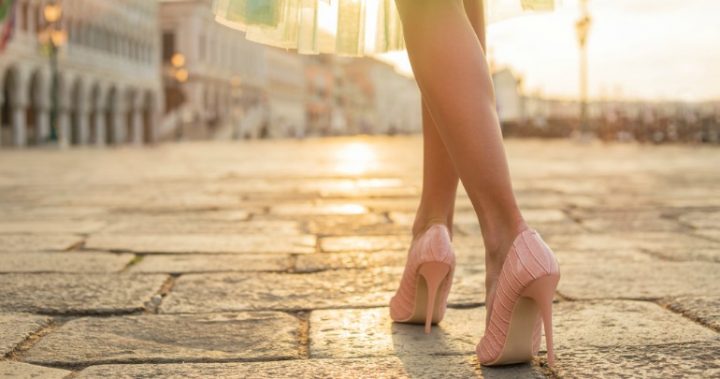 Is this the death knell for deportment classes?
Girton Grammar, a Victorian high school, came in for criticism after organising a modern etiquette lesson for its senior students. Two female students complained to the Herald Sun newspaper that the girls-only class, which aimed to teach "deportment and presentation kills, including how to manage high heels", was demeaning and sexist.
Headmaster Matthew Maruff told the Herald Sun that the advice on high heels was to have been covered after the lesson, not during it,and that the class was focused on "self conduct in social and work environments". Several girls chose to hear the advice on heel-wearing, he said, adding that the school respected the rights of the two students who felt it was inappropriate.
"At all times, we encourage our students to speak out respectfully on any issue that concerns them," he told the newspaper.
Down-to-earth Sunrise host Samantha Armytage had no time for such complaints of sexism, however. Discussing the story on air this morning, Armytage said that she wished she'd been taught how to wear high heels, which she called "quite a skill".
Ad. Article continues below.
"Most girls are going to wear high heels at some time in their life, in office jobs, whether we like it or not, possibly every day," she said. "It's not like they're being chained to the kitchen sink and sent back to the '50s. It is a life skill!"
Herald Sun columnist Susie O'Brien, who was on Sunrise to discuss the issue with Armytage, agreed, saying that the objections were "absolutely absurd".
"I think a lot of girls could do a bit more deportment," she added.
Deportment and etiquette lessons used to be a rite of passage for school students, where they learned everything from how to use cutlery properly to how to write letters. But as far back as 2007, etiquette expert and former model June Dally-Watkins was bemoaning Australia's return to the "Barbarian age" as such lessons were dropped and good manners declined.
Do you think deportment and etiquette is something school students should continue to learn?