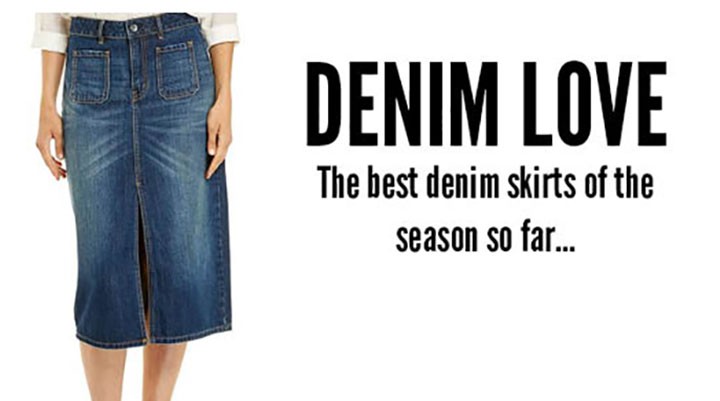 It's in the in between season when denim skirts work their best and this year the selection is better I think than ever before.  For those of us who don't like the short than short there is plenty of denim skirts to choose from that sit just above and below the knee.  And there's a few longer options too.
Light or dark denim is then the question,  and it is a really personal choice.  Dark denim is a little more formal, with slimming lines, while light denim gives you a more relaxed and informal look.
This is the Lullu denim skirt by Sportscraft, and it fits the bill perfectly with a 5 pocket design and long, on-the-knee line.  It has a worn wash, and looks good with heels and with sneakers or flatties.  It's 20% off at the time of writing too.
More information click here >>>http://goo.gl/3KcgiL


This JAG denim skirt sits with a longer line, falling well below the knee, but with a sexy slit that comes up higher.  It is faded, trendy and modern with two square pockets on the front as features.
More information click here >>> http://goo.gl/7daEoS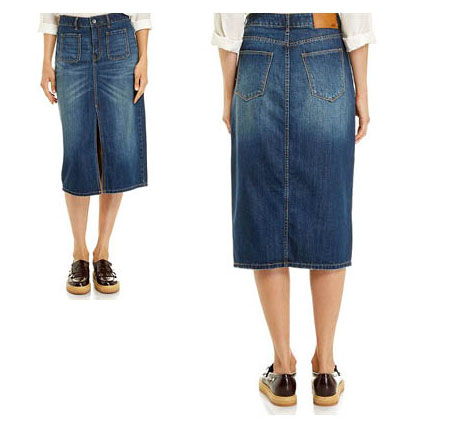 Here's something really different, by Gordon Smith – a ruffled denim skirt that sits at knee length too.  It has and elastic waist and has been decorated with two rows of metal eyelets, which make sure it combines with this season's "brown boots" perfectly.    And this one goes right up to a size 20.
More information click here >>> http://goo.gl/x5vT2N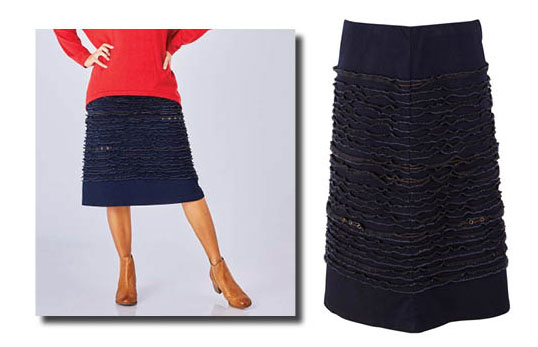 And then, for the cheapest in our selection, the "pull on" denim skirt.  It is made of a stretchy fabric, mock buttons up at the front and has front pockets.  It is simple, and the dark denim is very forgiving for a rounder figure.
More information click here >>> https://goo.gl/8P13lA.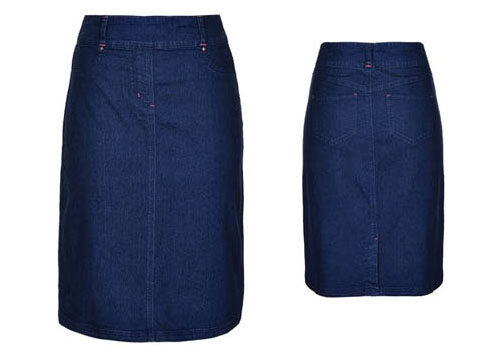 And finally, it's a different shape and look to most, but this denim-looking swing skirt is certainly something unusual.  It's best for those with a slim waistline, and will accentuate curves.   It is denim look, rather than denim, but beautiful just the same. Pair it with a top and a cardie and it's stunning!
More information click here >>> http://goo.gl/W1zzWg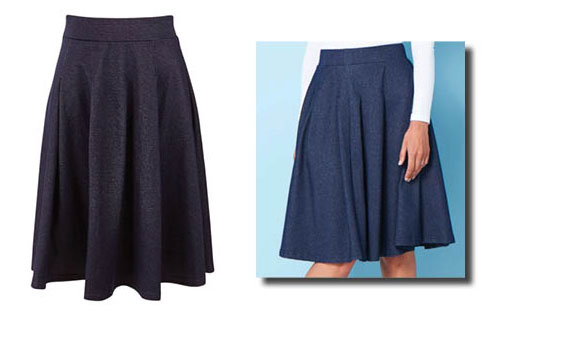 Where is your favourite denim skirt from?  Post us a picture?
Comments