Debbie Harry shows you can never be too old to dress like a rockstar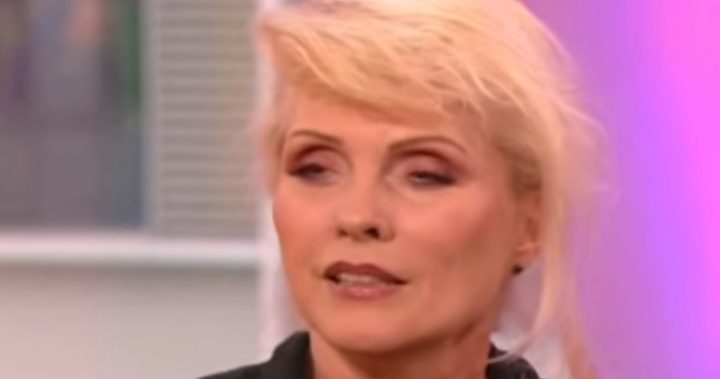 You might remember Debbie Harry for her band Blondie's hits such as Heart of Glass?
Well, the 71-year-old has shown that you can never be too old to dress like a rockstar.
She's made a bold fashion statement, arriving at the Q Awards in London dressed up in black with frizzy, rock 'n' roll hair.
Ad. Article continues below.
But it was Harry's black jacket that drew the most attention.
Over the top of her fitted black dress she wore a jacket with the words "stop f***ing the planet" written in big silver letters on the back.
She matched her frizzy hair with an odd black frizzy headpiece, a pair of clear plastic frame glasses with black triangles over the lenses, a metallic silver handbag and a simple pair of black heels.
Harry rubbed shoulders with a number of other singers including Rick Astley, Meatloaf and Ronnie Wood.
Ad. Article continues below.
Blondie was awarded the prize for outstanding contribution to music. 
As the band accepted their award, Harry made rock 'n' roll signs with her hands.
While she might not be afraid to dress and act like an 80s rock chick, Harry has previously revealed her fear of ageing.
She told the MailOnline last year that she didn't hang any photos of her younger self on her walls at home.
Ad. Article continues below.
'It makes me realise how old I've become. I still get really surprised when I see myself and realise I'm not young any more," she wrote.
"I don't have any photos of myself on the walls at home because I would find that strange… that's where I escape.
"Ageing is scary, and it's particularly hard for women because we depend on our looks so much, especially if you're in the public eye."
What do you think of Debbie Harry's rock 'n' roll style? Are you a fan?