Cool styling ideas for over-60s by real people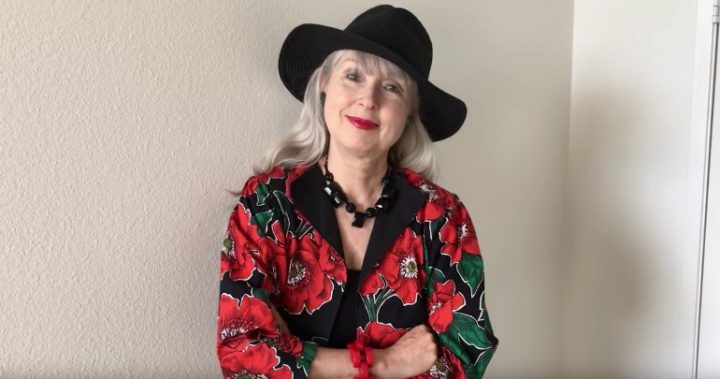 You're over 60, not dead! You still want to look good no matter how old you are. Apart from keeping a healthy lifestyle and being involved in activities that keep you busy and inspired, dressing up can help boost your mood too.
Some people go above and beyond to look good on a daily basis because they like expressing their personality through style. Someone who loves nature might like to wear things like wooden bangles or necklaces with seashells and a sporty person might like sleek fitness wear to represent their lifestyle. The point is, you should wear what makes you feel comfortable and what makes you happy. Here are some looks by real people to inspire you…
Feminine
A soft and sheer cardigan lends you that feminine look. The floral print adds a hint of soft hues to an all white ensemble. This look is perfect if you don't like wearing bold colours.
Ad. Article continues below.
Arty
There are no rules in style, just that you must be confident! Listen to your inner Da Vinci and layer multiple bangles in different colours and shapes for a bold look. If you want to make a statement but still keep a classic touch, you can keep some parts of your ensemble in black and white.
Ad. Article continues below.
Beach style
Light blue and white always gives you that nautical vibe. Linen wear paired with accessories made of natural materials like seashells, straw and leather really make the look interesting. Although the outfit may appear simple, the seashell necklace made a statement and completed the look well.
Rocker look
Ad. Article continues below.
Oh, yeah. Just because you're over 60 doesn't mean you can't still be rugged! Colleen Heidemann looks very stylish in her leather jacket and chandelier earrings.
Which look is your favourite? What is your style personality?