Coles' million-dollar "gift" to Aussie farmers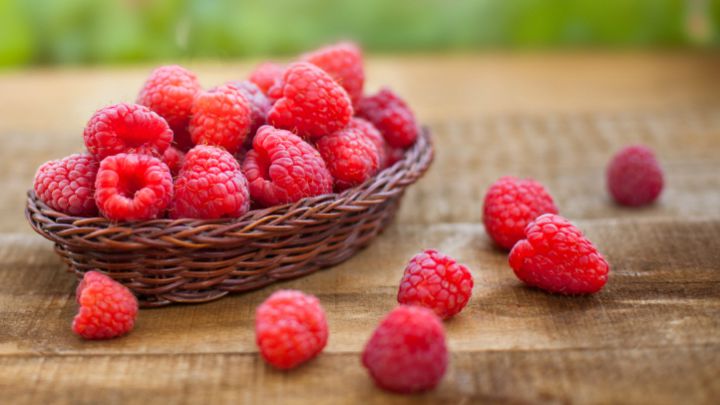 It's fair to say we would all prefer to buy Australian-grown and Aussie-made food but cheaper imports make it hard to make that commitment. The supermarkets know we want local products to choose from… they also know we want them at a good price. So what are they to do?
Perhaps Coles has found the answer. Today, the supermarket giant announced it would be providing three grants to Australian food producers, giving $260,000 to the Westerway Raspberry Farm in Tasmania, $400,000 to Queensland-based Moonrocks garlic and $500,000 to the Yarranabee quinoa crop from Western Australia.
The grants are coming from the $50 million Nurture Fund, which was set up in April to "support small businesses in the food and grocery sector".
Coles managing director John Durkan insists the grants were bestowed with "no strings attached".
"Obviously, we would love to see frozen raspberries on our shelves in Coles but if the Clark family [of Westerway Raspberry Farm] decide they don't want to do that, we would accept that," he told The Sydney Morning Herald.
Ad. Article continues below.
"Our customers really want home-grown produce and Moonrocks now has the potential to provide Australian-grown garlic to the local market for a much longer period each year. Our aspiration is to one day eliminate garlic imports."
However, critics say the "grants" are better described as an investment in reducing the supermarket's reliance on imports.
Agrifood consultant David McKinna says the investment is about more than food security and that Coles could benefit from the rise of a new player: "The big supermarkets are trying to secure their supply chains and they are very keen to invest in second-tier suppliers," he said.
Alan Kohler from Business Spectator believes both Coles and Woolworths are running scared from rival Aldi's strong relationship with suppliers.
"Australia's food and grocery manufacturers are falling over themselves to supply Aldi," he writes.
Ad. Article continues below.
"Suppliers to Coles and Woolworths are serfs, living in fear of getting the lords of the buying department offside and are constantly subject to new taxes (shelf and marketing fees) and edicts on volume, price and payments. Aldi's suppliers simply get a cheque each month, on time, and requests to supply more, please."
According to Fairfax, the Nurture Fund is viewed as an attempt by Coles to repair the damage on its reputation by its admission to 15 instances of unconscionable conduct against eight suppliers last year. Coles agreed to pay fines of $10 million as well as review contracts with suppliers.
Do you welcome Coles' investment in local produce or does it concern you?