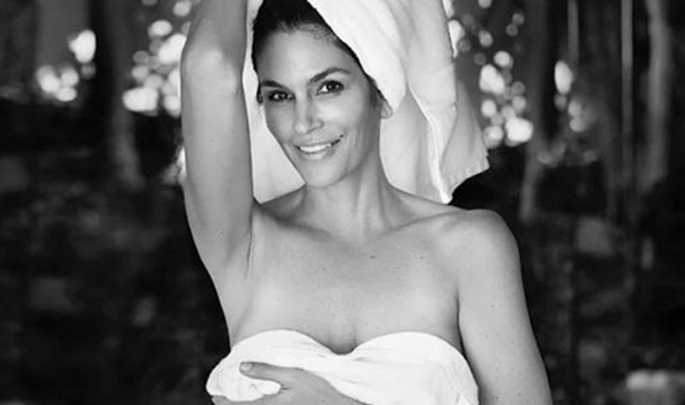 Thankfully people aged 50 and 60 are getting younger every day in the media's eyes, and it never hurts when a big famous one hits a milestone to point out to the junior reporters just how good people today look at this age.  Cindy Crawford is the latest one to draw applause this week, celebrating the big 5-Oh in a way hollywood stars can.
She stripped down to nothing but a towel and her mole and had her tousled wet hair perfectly positioned for the best photo ever.
Crawford is best known for her supermodel days in the 80s, but many here will remember her influence over several decades.
What did you do to mark your 50th birthday party ten or so years ago?  While it's pretty unlikely you stripped down to a towel and had a photo shoot with one of the world's best photographers, no doubt you made it significant in your own way.
Comments