Céline Dion shows off shapely legs in floral frock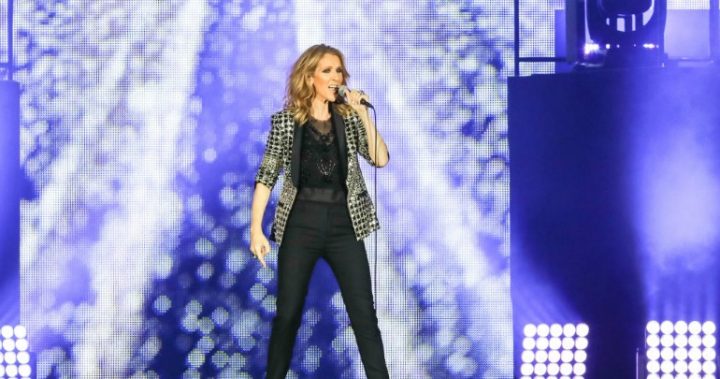 Celine Dion is currently working on her upcoming English album, and if the behind-the-scenes shots from the recording studio are any indication, she's putting her heart and soul into its creation. 
Dion shared a picture of herself in the recording studio on Instagram that had fans running wild. 
In the photo, Dion furrows her brow in concentration while standing in the exact right position to show off all the best parts of her outfit. A long-sleeved frock with a floral design around her décolletage and a decorate brooch at the neckline is paired with red, black and white platform heels with a T-bar strap.
Dion's cute outfit excited fans just as much as the second peek into the recording studio, with comments evenly split between compliments on her outfit and requests for more information about the song.
Ad. Article continues below.
They may have to wait a little longer as the song could still be in the early stages if Dion's caption is anything to go by. 
"We can't wait to hear it too!" the Canadian songstress's team wrote in English and French, accompanied by music-note emojis. 
Read more: Céline Dion shocks audience with remix of 'My Heart Will Go On'
The album will be Dion's first project in English since Loved Me Back to Life was released in 2013. As she released her new line of handbags, she suggested it would be released in 2018, "probably during the fall" although it "could be sooner". 
Ad. Article continues below.
The first glimpse Dion shared into the recording studio was a series of three pictures, showing the artist in different poses, some looking frustrated, others relaxed and relieved, while she wore a semi-sheer bodysuit. 
Read more: Céline Dion wows fans in fantastic starburst gown
The recording superstar also recently announced 26 new shows for her Las Vegas residency in 2018. 
What do you think of this look?