Celine Dion rocks semi-sheer bodysuit in recording studio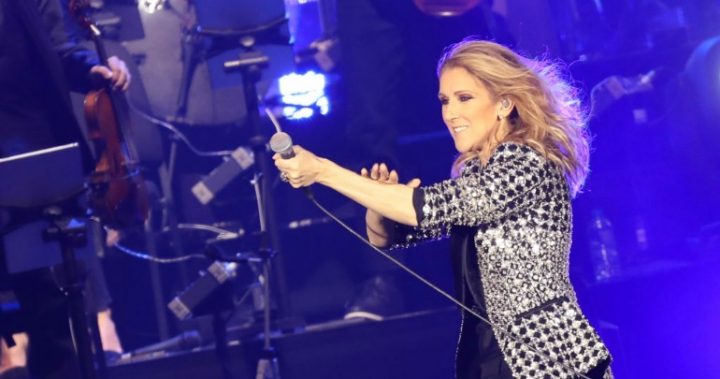 Celine Dion has really come into her own with fashion this year, and it turns out that even when she's back in the recording studio she looks like a million bucks.
The Canadian songstress posted a series of behind-the-scenes photos to her Instagram account with a simple teasing caption: "So much fun in studio! Makes me feel right at home!"
Lounging in a foldaway chair, wearing what looks like a semi-sheer body suit, Dion looks exhausted and exhilarated at being back in the studio. Her honey-coloured hair styled loose in a long bob, Dion has her face covered in one of the pictures.
Another shows her carefully inspecting an open folder in front of her, while the third shows her reclining in the chair, some subtle skin on show through the sheer parts of her bodysuit. You can scroll through the pictures in the post below. 
Ad. Article continues below.
While Dion didn't reveal why she was surrounded by recording equipment, fans were quick to speculate that it could be the first signs of a new album. 
"We can't wait, Céline!" one person commented. 
"She looks amazing & can't wait for the new album!!" [sic] another wrote. 
Others were worried that the shots in the recording studio could just be preparations for Dion's upcoming Las Vegas shows, but they're holding out hope. 
Ad. Article continues below.
Dion noted back in August that she was looking forward to releasing her first English album since Loved Me Back to Life in 2013. 
"My next big project for the fall will be recording my new English album," the My Heart Will Go On singer said when she released her new line of handbags. "I'm very, very excited. That's going to be released in 2018, probably during the fall. Could be sooner, I hope! I don't know, but I can't wait." 
What do you think of Celine Dion's outfit? Are you excited to hear a new English album from her?