Catherine swaps huge fur hat for glamorous tight lace dress in Norway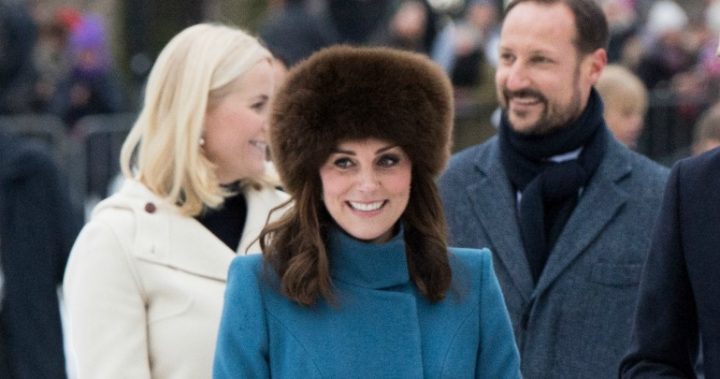 The Duchess of Cambridge has been showing off some very different styles this week, channelling retro glam in Sweden just hours ago.
But she changed it up yet again as she joined her husband Prince William in Norway's Oslo on Thursday.
Catherine made a grand entrance in a huge statement fur hat and fitted blue coat as she braved the cold to visit the country's famous Princess Ingrid Alexandra Sculpture Park. She didn't appear affected by the snow-covered ground, and smiled happily as she greeted fans outside.
But it was just a teaser for her main outfit, and she showed it off inside as she met Norway's King Harald and Queen Sonja. Showing off her growing baby bump, Catherine posed in a tight-fitting blue dress with a lace top.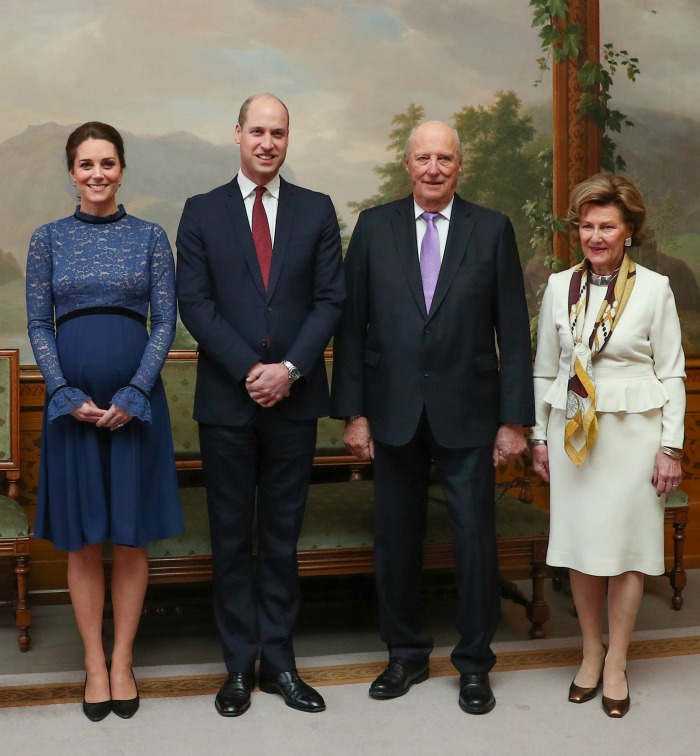 A long way from her bigger, velvet dress of hours before, this gown was a turn back to her usual, elegant style, and she looked incredible. Her proud husband stood by her side in a smart suit for the visit.
It comes hours after she appeared to bring back one the boldest style eras in modern history: the 1970s.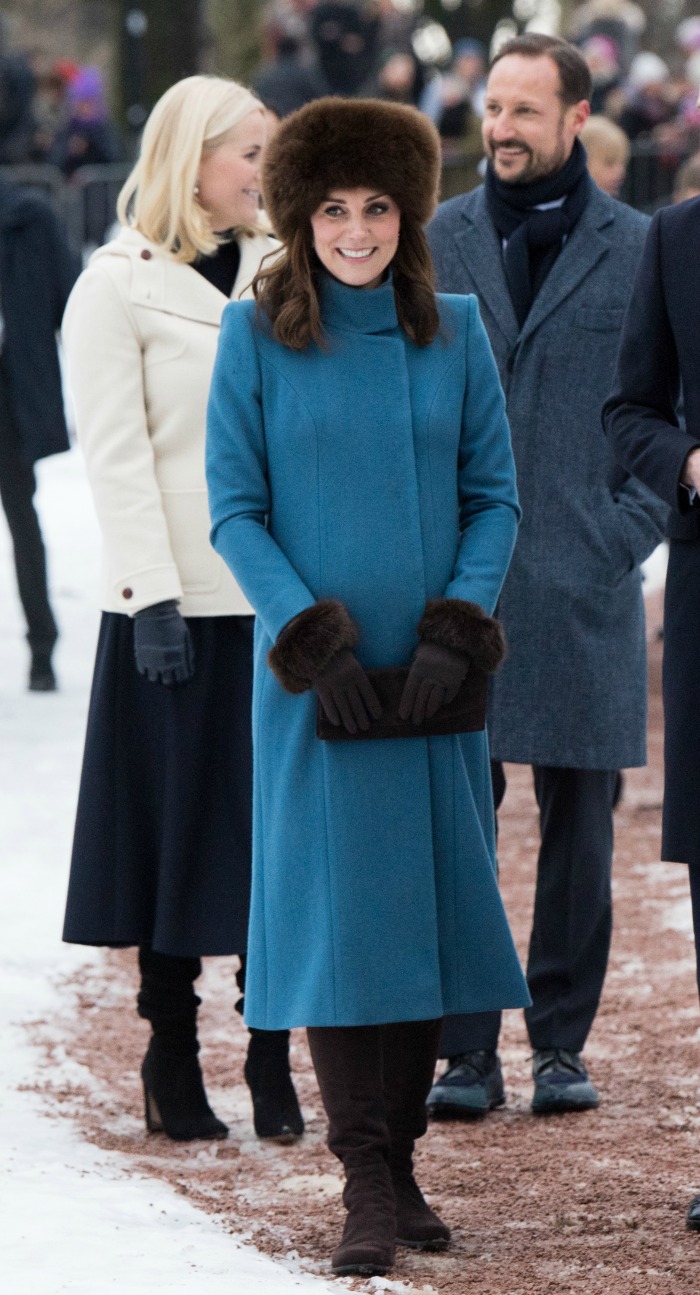 Read more: Beautiful in blue! Kate wows in striking velvet dress
Kate embraced a more retro look after touching down in Sweden on Tuesday, and stepped out in a stunning blue velvet dress with her husband, Prince William, on Wednesday. The royal couple joined Sweden's Crown Princess Victoria and Prince Daniel for an event the Fotografiska Gallery where they were treated to music, dancing and plenty of laughs.
Despite her growing baby bump and full day of walking around Stockholm, Kate donned a pair of towering black heels for the evening and a velvet dress by Canadian designer Erdem.
Ad. Article continues below.
However, her latest look is a step back to her usual sleek style, which often consists of well-tailored skirts, jackets and smart dresses.
At their final dinner at the Fotografiska Gallery earlier this week, Prince William gave a speech thanking the Swedish royals for their hospitality.
Read more: Shabby or chic? Kate turns heads in retro '70s-inspired gown
Ad. Article continues below.
"When Catherine and I first planned our visit here, we knew that we wanted to come here to learn," he said. "We wanted to find out what it was about Sweden that gave you such an enviable reputation in the world … What are, we wanted to know, are the magic Swedish ingredients?"
"Of course, on one visit, we can only touch the surface. But in the past two days, Catherine and I have experienced some of the unique mix of factors that contribute to the Swedish way of life."
The Duke and Duchess have committed to a number of tours throughout Europe since Britain decided to leave the EU in 2016, in an effort to maintain ties between the two institutions.
Do you like Catherine's elegant style, or her more retro looks from earlier this week?