Brigitte Macron rocks leather trousers and patent boots on panda visit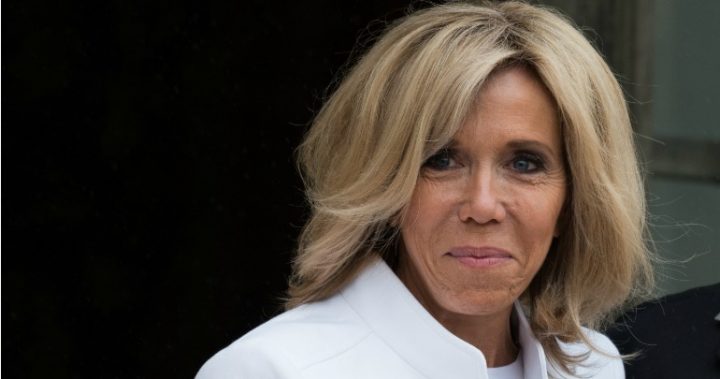 France's first lady Brigitte Macron is known for her brave style choices on public outings, and she went all out to meet her country's first baby panda this week.
The wife of French president Emmanuel Macron showed off her ageless figure in tight black leather trousers, as she stopped for photos at the Beauval Zoo in France.
Coupling the daring trousers with some red patent heeled boots, Mrs Macron, 64, ensured all eyes remained firmly on her during the appearance.
The former school teacher was there to officially name France's first baby panda, and she even got up close and personal with the cute fluff-ball.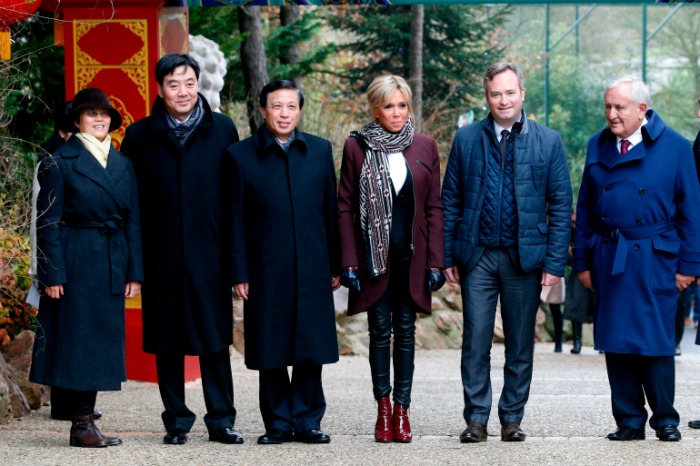 The four-month-old cub was called Yuan Meng, which means 'Fulfilment of a dream', and appeared fairly unfazed by all the attention it was getting at first – but that didn't last for long.
Read more: Brigitte Macron shows off her best assets in New York
As Mrs Macron put her hand over the glass to try to pet the cub, it began growling at her and even jumped up – causing her to immediately reach back out again. A little too close for comfort!
Ad. Article continues below.
She met with Chinese Vice Foreign minister Zhang Yesui, and flashed a beaming smile as they bent to greet the adorable pandas at the zoo.
And she was joined on the official outing by French junior minister for foreign affairs Jean-Baptiste Lemoyne, and former French prime minister Jean-Pierre Raffarin.
According to the Mail Online, Baptiste Mulot, chief veterinarian at Beauval Zoo, said cub Yuan Meng is now moving on all fours and "he's starting to behave really like a child, so he tries to escape from where he's supposed to be.
"He tries … to go into the corridor."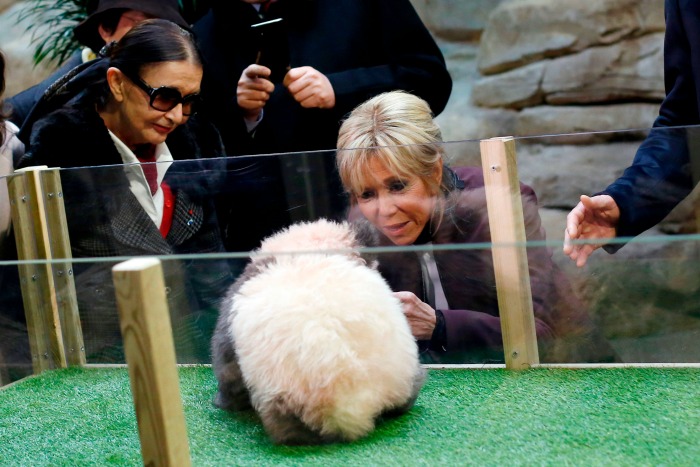 Read more: Brigitte Macron raises eyebrows with short hemlines on Euro tour
Yuan Meng's mother was nine-years-old when she was artificially inseminated from partner Yuan Zi this spring.
They both remain at Beauval Zoo on a 10-year loan from China, and their offspring officially belongs to the Chinese government.
Meanwhile, this is just the latest in a long line of jaw-dripping outfits from the ever-stylish first lady, with many more no doubt to come.
Did you like Brigitte Macron's latest daring outfit? What are your favourite outfits from her ever-expanding wardrobe?