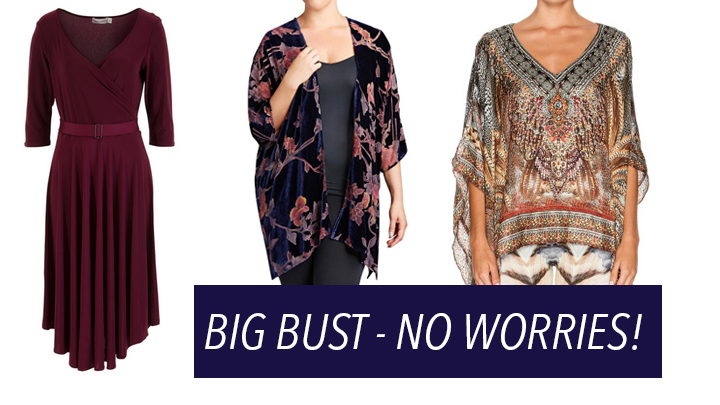 I have a large bust. So do all of my sisters (3 of them) and we are all different dress sizes. I am a good size 14, one sister is probably a good 16, one is a 10 and the other is a size 8. Dressing a full bust is a challenge faced by women of all sizes as you can see!
Big boobs can either be a blessing or a curse if we already have them. Others long for them. You don't want them to hang out, look bigger than they already are or to be squashed flat. Ideally you want to reduce bulk around the bust area. You want them supported but not be the highlight of your look.
Here is Starts at 60 Style's guide to dressing if you have a full bust and want to look your best: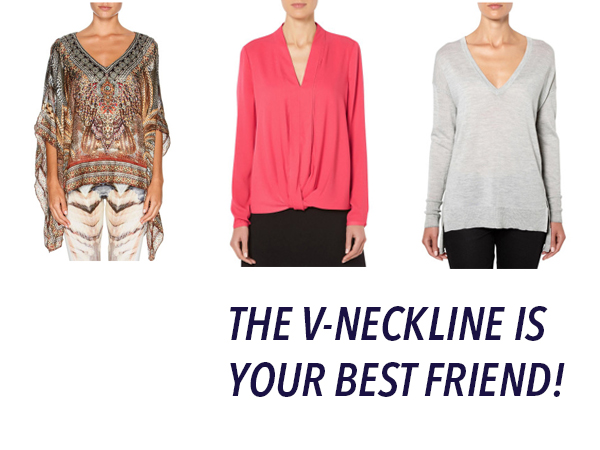 Ad. Article continues below.
Camilla Spirit of the Abyss v-neck top with split shoulder
Witchery knot front blouse
Ad. Article continues below.
Witchery split front knit
YOUR BRA – I've said it once and I'll say it again, unless you have the correct undergarments on – nothing will ever look good. This is especially true when it comes to your bra. Always get fitted for your bras to ensure that they are the right size, comfortable, giving you adequate support and are enhancing your bust in all the right places.
BUY THE CORRECT SIZE – I am including this because this is so important. If you wear something too big it will swamp you and make you look bigger than you actually are. A button through garment will gape across the bust area if it is too small. If you wear something too small, bits will be popping out all over and things won't sit well and it is just not flattering – ever! Choose things that skim the body beautifully.
Ad. Article continues below.
V-NECKLINES – V-necklines are your best friend. Even a scoop neckline is a good friend too. These necklines are by far the most flattering for women with a large bust. The expanse of skin between the neck & bust creates the illusion of a smaller bust.
WRAP DRESS – Choose wrap styles – from dresses to tops, the wrap will flatter & enhance your bust.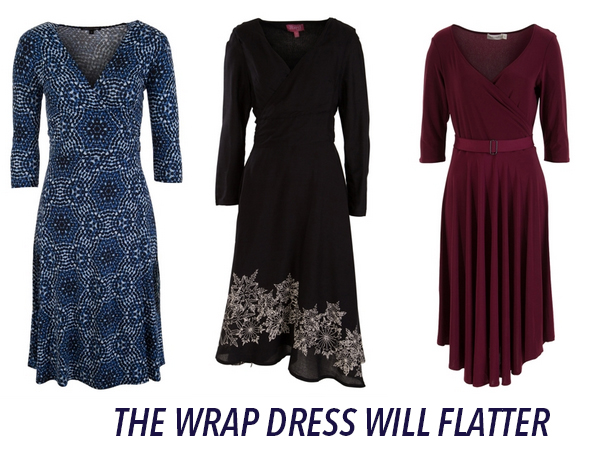 Ad. Article continues below.
That Bird Label maggie wrap dress snowflakes
Rebecca Ruby kaleidoscope wrap dress
Leina Broughton stella dress
Ad. Article continues below.
DARK COLOURS – Dark colours are slimming & will minimise a large bust.
FITTED JACKETS – Choose a single breasted jacket that is nipped slightly at the waist – avoid boxy shapes.
SCARVES – a well-placed scarf can be brilliant for disguising your bust.
Ad. Article continues below.
YOUR HANDBAG – who would've thought that your handbag could influence the size of your bust? Well it can. Choose a medium to large style – tiny bags will emphasise the size of your bust.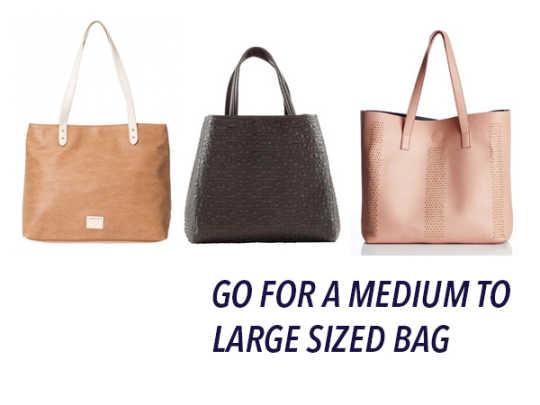 Colette by Colette Hayman tina tote
Ad. Article continues below.
Louenhide marco bag
Crossroads studded tote bag
Ad. Article continues below.
SPAGHETTI STRAPS – You can go either way here! Spaghetti straps will exaggerate the size of your bust so if you want to draw attention to your bust wear these by all means. I think that if you have broad shoulders this style will work beautifully. However if you have a very full bust the straps might not give you enough support and may end up having a wardrobe malfunction…
LAYERING – is always good way to disguise your bust but be sure not to create too much bulk around the bust area. Always aim to create vertical lines when layering.
PRINTS & STRIPES – can disguise a bust – but choose wisely! Go for smaller prints rather than larger ones. Monochromatic prints work well. Horizontal stripes across the bust will make it larger – go for verticals or diagonals instead.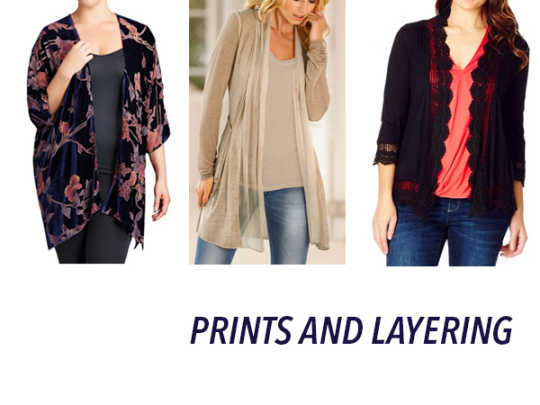 Sara burnout kimono
Ad. Article continues below.
Heine cardigan
Katies knit coverup
Ad. Article continues below.
AVOID 
FABRIC – velvet & shiny satin can make your bust appear large – avoid these fabrics in the bust area.
HIGH NECKLINES – Avoid high necklines – they look terrible! It makes it look as though you have a mountain range under your top! No no no!!!
HALTERNECKS – be careful here – they can look bombshell beautiful but sometimes they can make your bust look enormous & droopy! Wearing the right bra with a halterneck can also be tricky. If you are going to wear a halterneck ensure your bust is supported well.
Ad. Article continues below.
DOUBLE-BREASTED JACKET – avoid as they add bulk to the bust area & are not flattering.
Do you have any tips for dressing a big bust that you find works well for you?  Please share in the comments!