Bette Midler's got a fashion problem plenty of ladies can relate to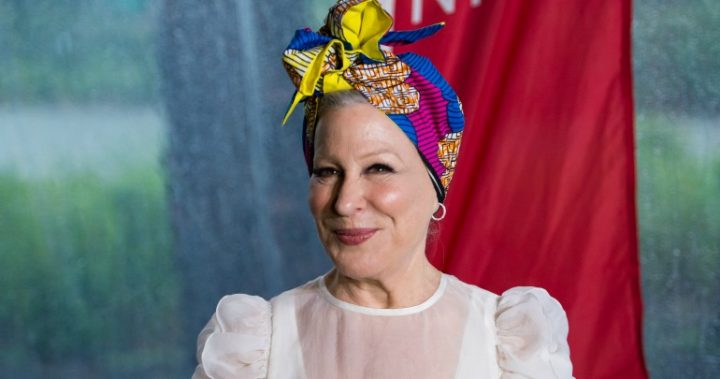 Bette Midler's a mega-successful singer and actress, but no matter how successful you are, it seems you have the same little insecurities as everyone else.
The 71-year-old happily admits it herself.
Taking to Twitter, she revealed the fashion problem she has during winter … and anyone with assets like hers is sure to relate.
Finally chilly! Time to bust out the chunky sweaters. Ok, the sweaters
are just regular but they become chunky when I put 'em on.

— Bette Midler (@BetteMidler) November 12, 2017
Ad. Article continues below.
The good news for Midler is, chunky sweaters are in, for those countries about to see their cooler months. It's a look that is being worn by many celebrities. Even better, you can wear them casually with a pair of jeans or dress them up a long skirt, with tights and boots.
Not that is would worry Midler anyway. She's not known for following the fashion set anyway – she's more of a statement kind of girl.
Read more: Bette Midler shocks onlookers in outlandish outfit at dress-up party.
She went over the top in floral fashion for her fundraising Hulaween event last month, fittingly dressed like the theme The Garden of Earthly Delights.
Hulaween 2017 with @jonbonjovi — so exciting. This is right after they gave my wig it's own zip code. pic.twitter.com/inccQKDD7P

— Bette Midler (@BetteMidler) November 9, 2017
Ad. Article continues below.
She even auctioned off some of her Hulaween couture costumes, to raise more funds for the New York Restoration project.
The outspoken star is known for wearing a colourful array of headscarves, but she did strike a glamorous form while accepting the Tony Award for Hello Dolly!
While she's admitted she hated the red Hocus Pocus wig she wore in the 1993 movie she starred in with Sarah Jessica Parker and Kathy Najimy, she's cheekily said recently why it doesn't worry her any more.
I hated that Hocus Pocus wig at the time, but after staring at Trump's
hair for 18 months, it honestly looks not that bad.

— Bette Midler (@BetteMidler) October 24, 2017
Ad. Article continues below.
Can you relate to Midler's issue with sweaters? What do you prefer to wear to keep warm?