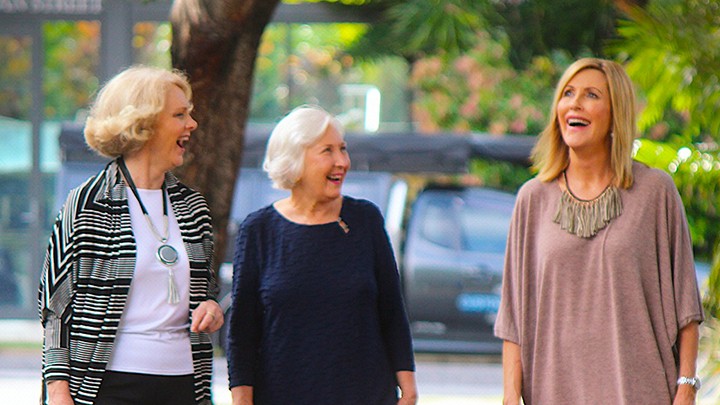 You've been asking for it for years, and finally, finally, finally, we have what you've been waiting for: real over-60 models in comfortable, wearable clothing in our very own style shoot!
That's right – there will be no more 20-something, size-8 models for us! Style at 60 is about embracing your style in your 60s  – so we called upon these three gorgeous women to be our models.
The day was a lot of hard work but enormous fun! Once Pam, Suzanne and Kay had their make-up done and their hair coiffed, it was time to get down to business!
Take a look at the behind-the-scenes video below, or read on to learn how you can take part!
Trying on fabulous clothes and wearing beautiful accessories can be a tough job – but someone's got to do it! And why not you? If you would like to take part in any of our future shoots, please register your interest with us at [email protected]
Our only pre-requisite is that you are at least 60 years old.
What are you waiting for? Come and join in the fun that is Style at 60!
Style at 60Do you feel like you've been left out of modern fashion? We held our own shoot to show the world how gorgeous and stylish 60+ women can be! http://startsat60.com/stories/style/what-will-you-be-wearing-this-autumnWe featured Millers and Birdsnest and Adorne all mixed up together with stunning over 60 models

Posted by Starts at 60 on Saturday, March 5, 2016
.
Want to see the end results? Click here to see our models show off the latest Autumn fashion, and stay tuned for many more great shots to come!
Comments