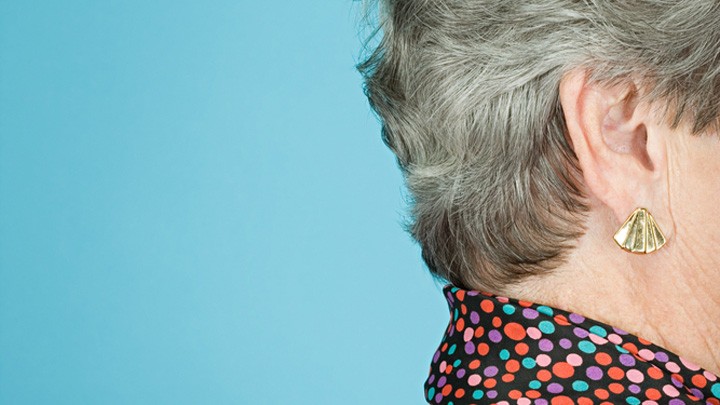 There are usually two types of women, ones who spend hours blow drying and styling their hair and those whose definition of 'I did my hair' is just washing it with shampoo and conditioner. I am very much the latter.
But, having a stylish and every day look for your hair doesn't have to be too much trouble. There are plenty of little tricks that are fuss free and show off your luscious locks in all their glory, no matter if your hair is short or long.
Overnight curls
Don't slave away with the curling iron burning your hair. You can achieve gorgeous, natural looking curls in your sleep! Just before bedtime was your hair, towel dry and while it is still damp separate into two sections. Twist each section tightly above your head and coil the twist down into a bun, fastening with hair ties. The buns will sit on top of your head so they shouldn't interfere your sleep or become uncomfortable throughout the night.
In the morning undo the buns and let your hair down. You should have lovely and natural looking curls without the need of anything but some hair ties. If you have shorter hair you can still try this, just make lots of little twists instead of two and fasten with bobby pins.
Dry shampoo
Dry shampoo might just become your new best friend! If you have very fine hair which gets oily quickly having some dry shampoo on hand can be a godsend. For those days when you are running late, or really just can't be bothered a quick spray (on the roots) of dry shampoo and a brush and you're on your way.
Even if you have washed your hair and are looking to add some texture, dry shampoo can come in handy. A few sprays at roots and running your fingers through your hair will help add some volume and texture and bring some life into your hair.
But be careful not to over do it, using dry shampoo too often can lead to a build up of it on your scalp and maybe even clogged hair follicles. It is a great product to have, but try not to use it every day unless you wash your hair thoroughly daily too.
You can even purchase mini cans to keep in your purse or car for quick touch ups throughout the day.
There are a few brands available but Batiste seems to have dominated the industry and they are quite affordable. Priceline stock a number of different sizes and ranges, which differ in scent and also differ depending on your hair colour.
Sea salt spray
Sea salt spray seems like a weird thing to want to put in your hair, but it gives you those beachy waves and texture that are very in style at the moment. Spray it evenly on your damp hair and style with your fingers, either by running them through your hair or by twisting your hair and allowing it to dry.
This will give you a gorgeous, textured and effortless look for the day, all from just a few sprays and they are relatively affordable. 
Volume powder
For those with thin and short hair volume powder works wonders! Just shake a small amount of powder into your palm and rub your hands together. Apply it to your dry hair, focusing on the roots first. If you need extra volume shake it straight onto your roots and work it in with your fingertips.
If you don't need a lot of volume it can still help style and texturise your hair, work it into the mid sections more than the roots for added body. A container costs less than $10 and you only need a little so it lasts forever!
Long Layers
If you have long hair, long layers from your jaw line down are key to helping you achieve an effortless hair style. They add depth, volume, and texture as well as framing your face nicely so you look fresh and stylish at any time of the day.
With long layers all you need to do is roll out of bed, run a brush through your hair and get on with your day.
Shaggy lob
If you're looking at going a little shorter the shaggy bob is an easy, no-fuss style and it is universally flattering. A lob is just a little longer than a bob and rests just above your shoulders. It is the perfect choice if you have thick, stubborn or curly hair and is truly a wash and go style. Although if you have thin hair a bit of product (like the ones mentioned above) might be needed to put some life back into it.
An over 60 who really rocks this hairdo is Diane Keaton.
If you have some time curling a lob also looks fantastic
Twist
If you don't have time for hair drying or just prefer to let your hair air dry, the twist and go style is perfect for you! Towel dry your hair after washing it and separate it into different sections, usually four is enough but if you have thick hair you might need more.
Twist each section away from your face and as tightly as possible, then let them stay twisted until they are dry and untangle by running your fingers through your hair. This is a great technique to minimise frizz if you have hair that gets a little out of control.
If you have short hair you can still use this, just twist your hair back and pin it with a bobby pin until it dries.
If you are planning a trip to the hair dressers soon make sure you tell them that you would prefer a no-fuss style. They know what works and what doesn't and they will be able to help you chose a style that suits your face and also suits your needs and wants when it comes to everyday up keep.
What hairstyle do you have? Do you change it up often?
Comments