Beauty by candlelight: Scented candles for your home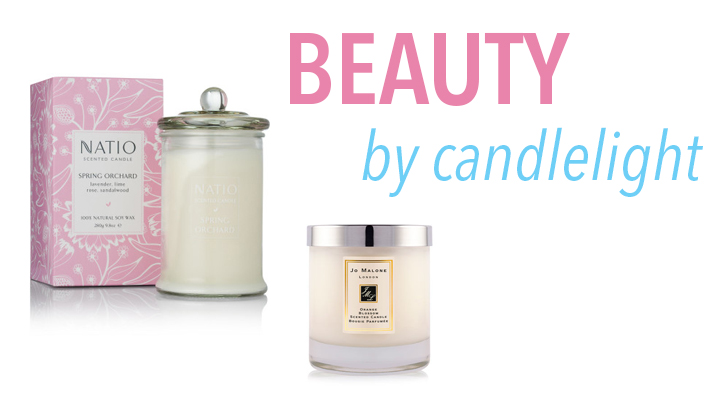 I never used to burn candles at home. People would give them to me as gifts and I thought they were great, but I only ever tended to use them in the powder room when guests were coming over.
Then one day I read about some woman who would go around her house in the late afternoon and light up all of these candles in her home. Her home would always smell so glorious by the time her husband got home from work. Seeing as my candle collection was rapidly growing, I decided that I had nothing to lose.
Now each evening when I am preparing the dinner, I go around and light up a variety of candles in our living area. Pillar candles in hurricane lamps, scented candles, and tea lights in gorgeous cut glass holders. I dim the lights, put some music on and pour myself a glass of wine. It sends our whole home into this relaxed sanctuary away from the madness of our exceedingly busy lives.
I encourage you to burn a candle every now and then. Get into a routine that suits you. Burn one in your bathroom when you take a bubble bath. Start having candlelit dinners because you can. Enjoy candlelight!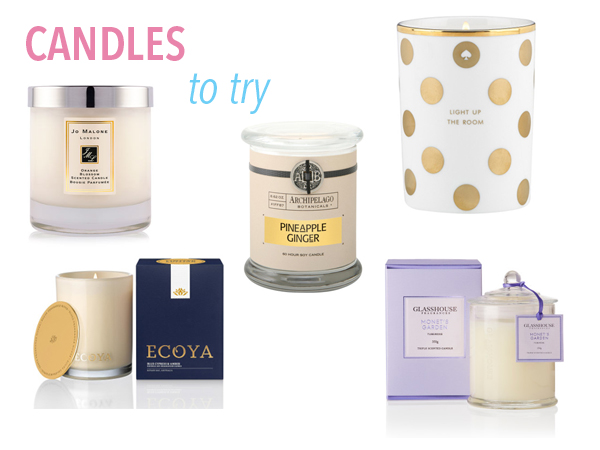 Ad. Article continues below.
Jo Malone orange blossom home candle
Archipelago botanicals pineapple ginger jar candle
Kate Spade candle gold dot – fig
Ad. Article continues below.
Glasshouse Fragrances Monet's garden – tuberose
Ecoya Limited Edition Madison jar – blue cypress and amber
Ad. Article continues below.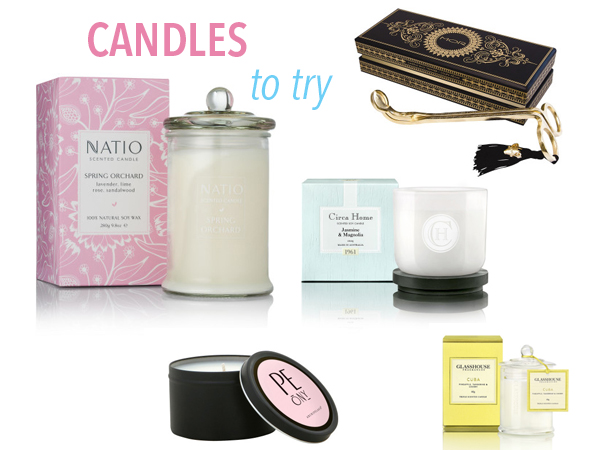 Natio spring orchard candle
Mor candle wick trimmer and box
Ad. Article continues below.
Circa Home 1961 jasmine and magnolia classic candle
Glasshouse Fragrances triple scented mini candle – cuba
Ad. Article continues below.
Archipelago peony tin candle
Always be vigilant with candles. Do not leave a candle unattended! Never light one anywhere near something that could catch alight like a curtain! Do not forget to put them out!
Do you burn scented candles at home? Which ones are your favourites?