Beautiful trans-seasonal style with Karen!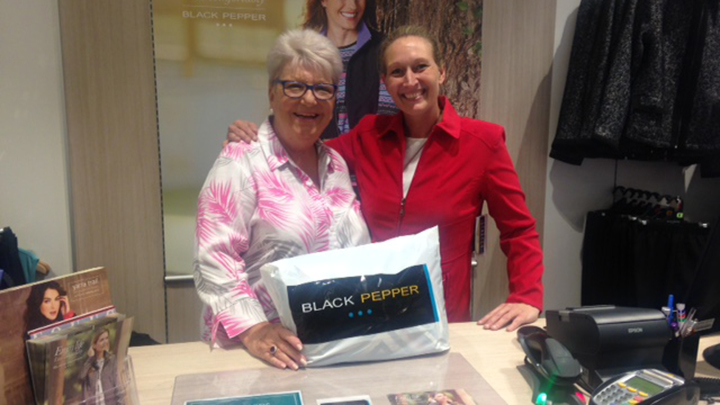 Woot woo! Guess who has a new career as a fashion model?
Well definitely not me, but that didn't prevent me from doing a nice line in poses as I tried on clothes from the current Black Pepper range in their signature store at Garden City, Mount Gravatt, Queensland.
As is obvious from these photos, I am well over 60 and not what could be called "model" proportions. Black Pepper boutique looks like the type of store where the staff run for cover when a lady of my size appears. But I've shopped at their outlet in Harbourtown, so knew they had my size. A special huge thank you to lovely Annette who never tired of putting together pieces and making great suggestions for outfits – the whole experience was delightful!
Fashion is not just for kids and Black Pepper has wonderful stylish clothes for grown-ups. There is so much in their range I covet. For ladies, like me, who look at the seams and finishing, these garments will gladden your heart.
The colour palette is wonderful: black, red, teal/aqua, mauve/purple, orange/apricot, red/burgundy and, be still my heart, navy. In some garments these colours are combined to produce fully reversible garments. Starts at 60 ladies will love the fact that they have five pants lengths, including a 7/8 length, ideal for the more petite among us.
Ad. Article continues below.
Black Pepper has introduced a trans-seasonal range, featured in these photos. For Brisbane, where "real" winter clothes are only occasionally needed, this range with the addition of a scarf, pashmina or cape is perfect. For southern climes, there is a real winter range available soon.
Other than the wonderful lilac outfit and the black suit, I stayed in the same navy pants, adding co-ordinating pieces; a navy singlet, two patterned blouses, red short jacket, cobolt longline coat, a reversible vest and coat. I love navy but could easily have chosen a different base colour adding pieces to "complete the story" as they say in the fashion mags.
Every garment in the photos is welcome in my wardrobe; the lilac for a special occasion, the black suit for after-five. In my busy life, working occasionally, movies, lunch with the girls, book club meetings, family get togethers, wandering around weekend markets, all the pieces work so well together.
For someone who doesn't have the money, or the inclination, to ditch my whole wardrobe each season, I love that I can choose beautiful pieces to add to what I already own. I did however buy two pieces, can you guess which ones? Watch this space.
Ad. Article continues below.
Look #1
Blazer available in store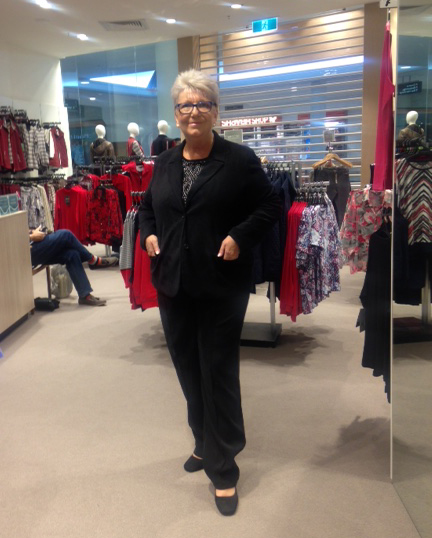 Ad. Article continues below.
Look two
Reversible jacket available here
Ad. Article continues below.
Top available in store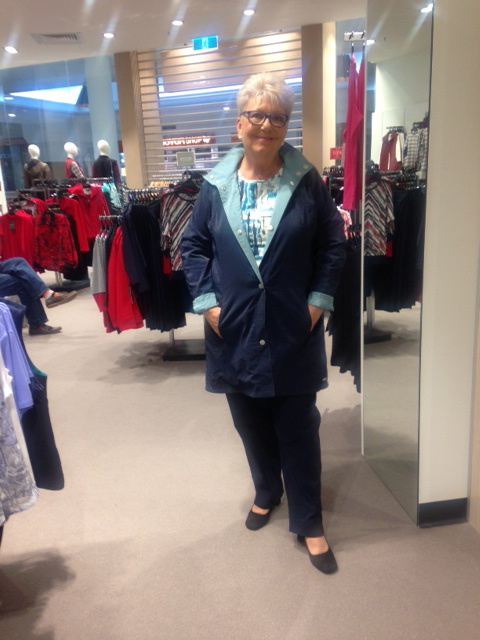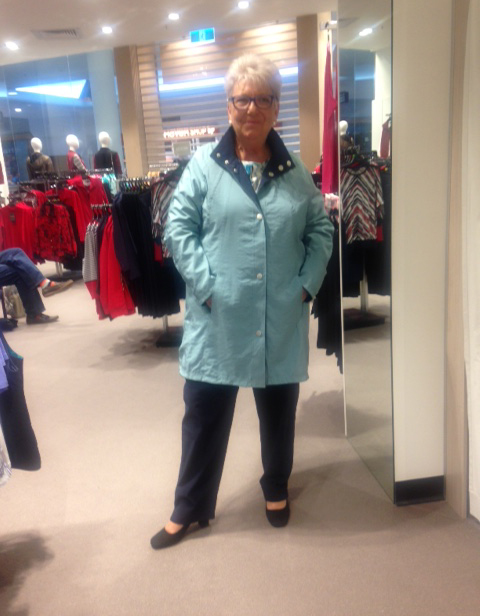 Ad. Article continues below.
Look three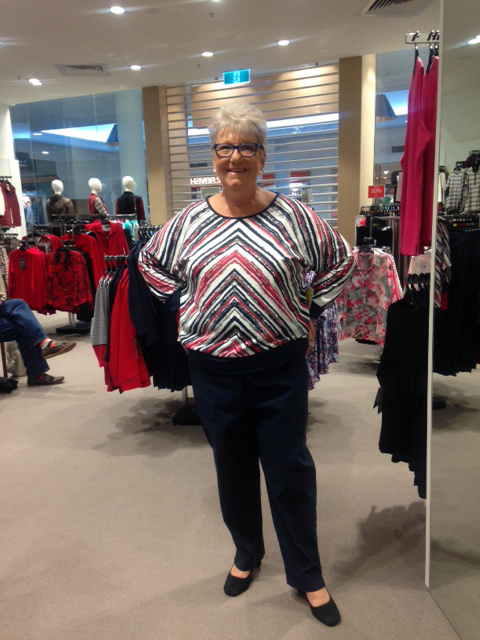 Ad. Article continues below.
Look four
Ad. Article continues below.
Reversible vest available in store, or another colour by clicking here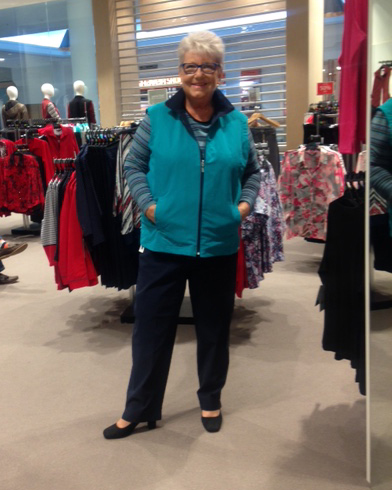 Ad. Article continues below.
Look Five
Ad. Article continues below.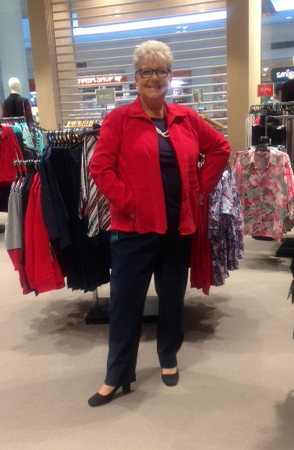 Look Six
Ad. Article continues below.
Jacket available in store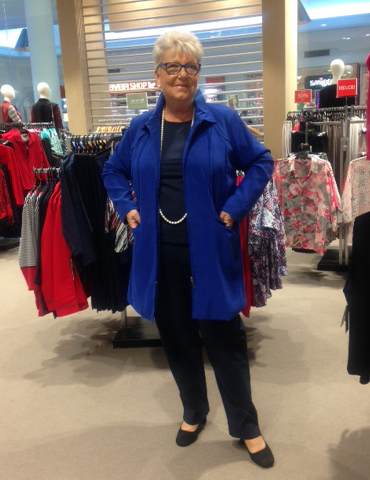 A big thank you to Black Pepper Garden City for their wonderful service and to Black Pepper for providing Karen with this stylish experience! To learn more about the Black Pepper range, click here.