Beatrice and Eugenie enjoy night out after Queen's Christmas lunch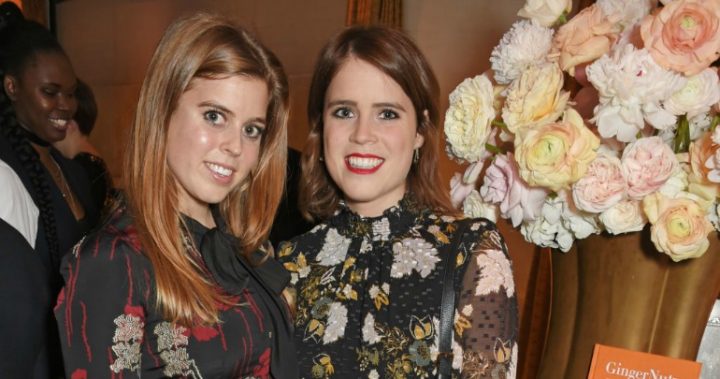 Princesses Beatrice and Eugenie joined the Queen and the rest of the Royal family for Christmas lunch yesterday.
But they were keen to continue the celebrations into the night afterwards.
Prince Andrew's daughters enjoyed a night out in Soho, London, along with Eugenie's boyfriend Jack Brooksbank and a mystery male friend.
Eugenie, 27, wrapped up against the British chill in a knee-length black coat, with a hint of a red dress on show underneath.
Meanwhile Beatrice chose an olive green number, and both sisters flashed huge smiles to cameras outside the exclusive members club.
Ad. Article continues below.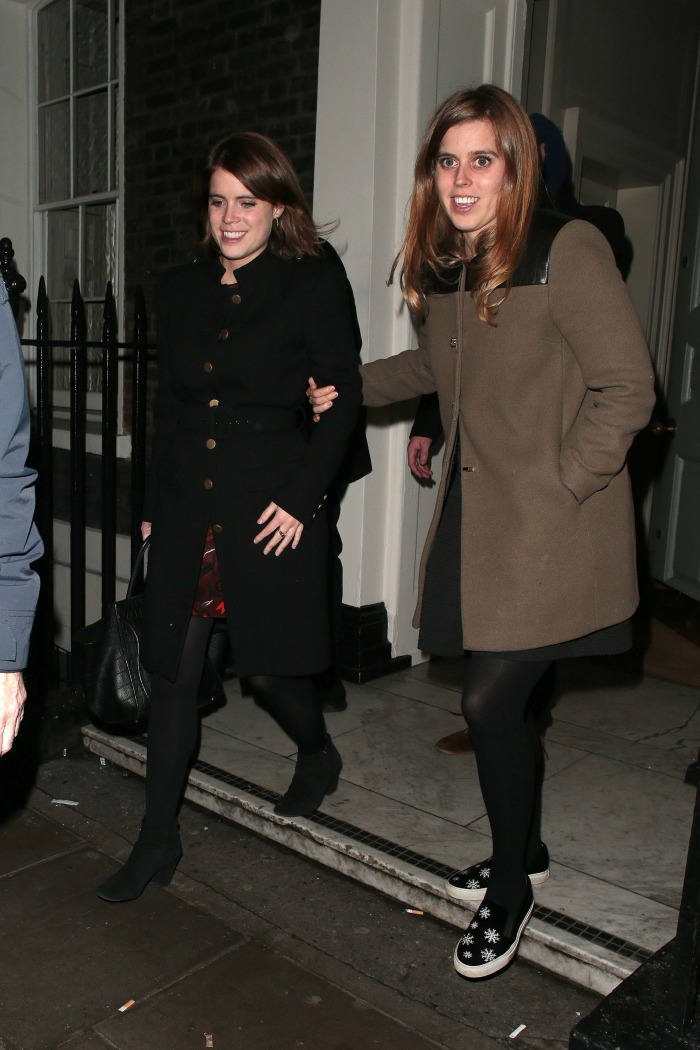 The pair linked arms before joining their male friends in a waiting car.
It came hours after they joined Prince Harry's future wife Meghan Markle for the first time at Buckingham Palace's Christmas lunch.
Ad. Article continues below.
Read more: Meghan Markle and Prince Harry have Christmas lunch with the Queen
Photographers caught a few snaps of Harry and his fiance as they arrived at the Palace with the rest of the royal family for the special event. 
The couple arrived in a blue Land Rover Discovery, driven by Prince Harry, who looked smart in a simple black suit, while Markle wore a stunning black-and-white lace dress worth A$525 by designer Self-Portrait.
This lunch is the first time Markle will be introduced to many of Prince Harry's relatives in preparation for the couple's wedding on the 19th of May, 2018.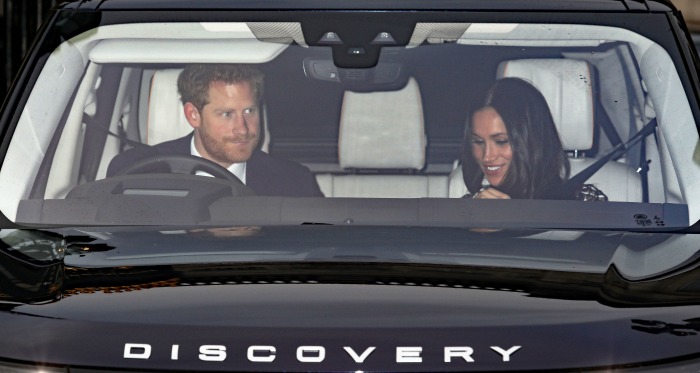 More than 50 other royals attended the Christmas lunch including Camilla, the Duchess of Cornwall and Prince Charles.
Read More: Duchess of Cambridge is 'thrilled' at Prince Harry's engagement news
Markle was again reunited with her future sister-in-law, the Duchess of Cambridge, who she's said has been a great friend throughout the royal transition period.
Catherine and Prince William were snapped smiling as they arrived at the Palace gates with Prince George and Princess Charlotte.
What do you think of the Princesses outfits?