Barbra Streisand reveals the iconic costume she stashed away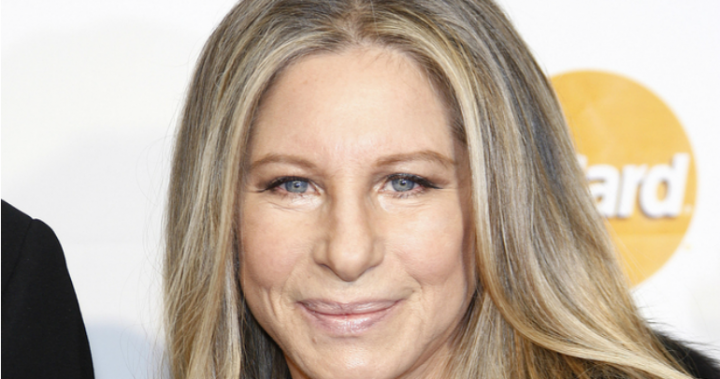 Clothes hoarders, you're in good company. 
Barbra Streisand has tweeted a snap of her at a costume fitting for her famous 1969 film Funny Girl, and commented that she still has the gown she's pictured in!
Funny Girl, which tells the story of vaudeville star Fanny Brice, played by Streisand, and her relationship with jailed husband Nicky Arnstein, who was played by Omar Sharif, won Streisand a Best Actress Oscar.
One of the best-known gowns from the film was a golden, heavily beaded number that Streisand wore with a beehive and matching headband. The flowing olive-green dress with integrated wrap that she tweeted a picture of didn't make the cut, though – she ended up wearing a blue version of the name dress in the film.
Costume test for Funny Girl. I still have that gown! #FlashbackFriday pic.twitter.com/pjBdlvSvvc

— Barbra Streisand (@BarbraStreisand) August 18, 2017
Ad. Article continues below.
Streisand may not be keeping the costume simply for nostalgic reasons, however. Costume designer Irene Shraff was celebrated for her work on the film, making the dresses important parts of Hollywood history and likely valuable.  In 2009, the singer auctioned 500 items from her collection of memorabilia, including costumes from Funny Girl, to raise money for the Streisand Foundation, which champions human rights causes.
She's hardly alone in hoarding her costumes, either. Late Star Wars actress Carrie Fisher kept many of her costumes from the iconic film series, as did her late mother Debbie Reynolds from her own long film career, with the two amassing a collection of Hollywood artefacts large enough to rival a museum, according to brother and son Todd Fisher.
The pair died just a day apart last December, and 1,500 pieces of their combined memorabilia were auctioned months later. 
Did you like the movie Funny Girl? What was your favourite gown in it?