Another reason to love shopping at Aldi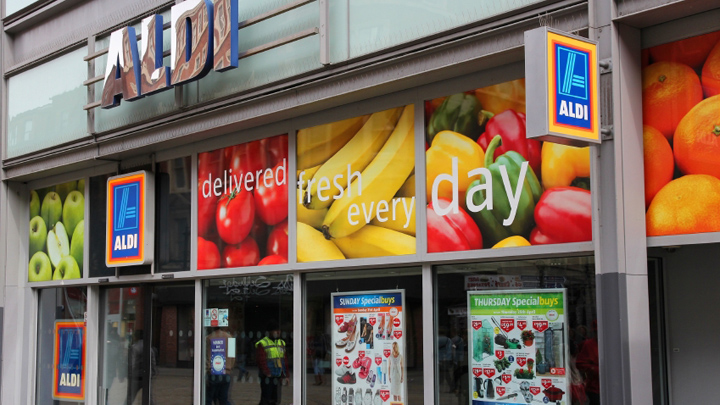 We all know natural foods are best, especially those without unnecessary additives such as MSG. But sometimes it's hard to find products without a list of additives that reads like the novel War and Peace.
Well, now Aldi has given us yet another reason to shop there, as if their low prices were not enough in themselves.
The supermarket discount giant has just announced it is eliminating additives and ingredients which are unhealthy or unnecessary from its own private-label items. These include certified synthetic colours, partially hydrogenated oils and added monosodium glutamate.
Since more than 90 per cent of the products they sell are their exclusive brands, the move will have a real impact on the over 30 million people who shop in their stores. That means one heck of a lot of yucky additives not finding their way into our bodies.
"Our decision to remove these ingredients from all of our exclusive brand foods delivers on our ongoing commitment to meet the evolving preferences of our customers," CEO Jason Hart said.
Ad. Article continues below.
"At Aldi, we are dedicated to the well-being of our customers by providing high-quality groceries at the lowest possible prices and offering foods shoppers can feel good about serving their families."
He said Aldi began removing the ingredients from most of its products last year, and consumers should begin to see the reformulated product lines on shelves by the end of 2015.
The move is only latest in an ongoing series of enhanced offerings by Aldi, which includes organic produce, gluten-free items and a new product line called SimplyNature, featuring products that are free from more than 125 ingredients.
The company has also began highlighting nutritional facts on the front of its store brand packages and showcasing products selected by registered dieticians to help guide shoppers in buying better-for-you items.
Not surprisingly, dieticians are delighted about Aldi's decision to crack down on additives.
Aldi customers will learn about the product reformulation through updated food packaging, the Aldi Fresh catalog, weekly advertisements and social media channels including Facebook, Twitter and the Aldi Simply Smarter Living Blog.
What do you think of Aldi's move? Will it make you shop there even more, or start shopping there if you haven't until now?