Annette Bening sizzles on the red carpet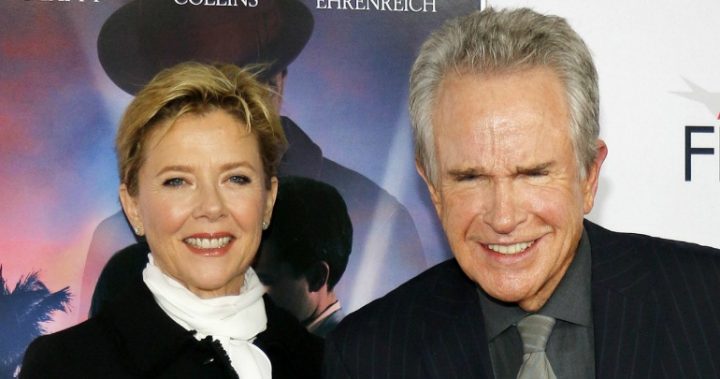 They say opposites attract, but Annette Bening and Warren Beatty made an attractive couple as they wore opposite tones on the red carpet during the Toronto International Film Festival.
The pair were attending the premiere of Bening's new film, a romantic drama based on a true story called Film Stars Don't Die in Liverpool.
Walking the red carpet hand in hand with Beatty, Bening, 59, showed off toned legs in a white coatdress that ended above the knee, a rare look for her, paired with chunky heels with an ankle strap.
Her 80-year-old hubby looked dark and dashing in a black suit and charcoal grey shirt.
Ad. Article continues below.
Read more: Annette Bening does great senior style dressed up or down.
So far Bening has been getting raver reviews for the role.
A review in Variety said Bening earned her first Oscar nomination for playing a similar character in The Grifters. "A quarter-century later, she's still got it, but Bening finds a dimension that was either missing or never called for before — a newfound vulnerability."
Now calls the movie a must-see, thanks to Bening. "Bening will get attention for the fact that she forgoes her vanity for the role, but the performance is more than skin deep."
Ad. Article continues below.
Beatty has been a lot quieter on the acting front of late. He's only been in one film in the last 15 years, Rules Don't Apply. It not only starred Beatty but he wrote, co-produced and directed the film, but it bombed at the box office.
What's your favourite movie with Annette Bening?