Amal Clooney shows off slim figure in strapless jumpsuit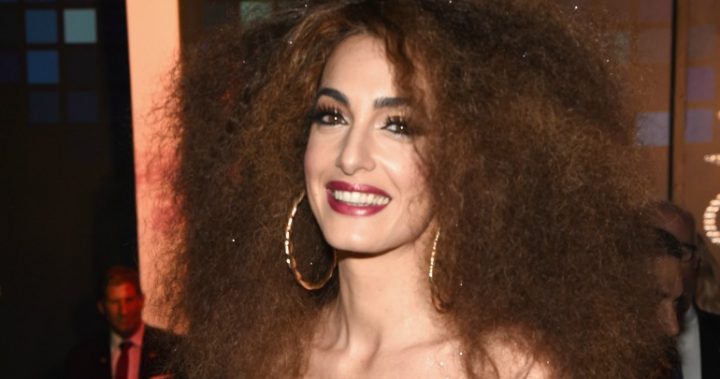 Halloween often brings out the most frightful of outfits for people.
Not so for Amal Clooney.
The 39-year-old stunner was the opposite of frightful in her disco diva getup for hubby George Clooney's annual Casamigos Halloween party.
Embed from Getty Images
Wearing a sparkly strapless jumpsuit she also looked far from a mother who'd earlier this year given birth to twins. And that hair! And those earrings. The memories!
Read more: Amal Clooney steps out in gorgeous summery dress. 
Ad. Article continues below.
Amal wasn't the only one looking fab at the star-studded event.
Cindy Crawford, 51, also went for a retro 70s inspired look with corkscrew curls. Crawford's hubby Rande Gerber hosted the party with George Clooney, and Mike Meldman, all owners o the tequila company.
Read more: Amal Clooney shimmers in vintage Versace. 
Ad. Article continues below.
As per a normal Halloween event, well, as normal as a Hollywood party goes, there were a whole range of other costumes to be seen. They were certainly less gruesome than what you see on your standard spooky Halloween event. Some were wacky, some were wild, some more revealing than others. 
There were television characters, super heroes and some that defied any type of explanation. 
When's the last time you got into fancy dress?