Actress Andie MacDowell stuns in plunging party dress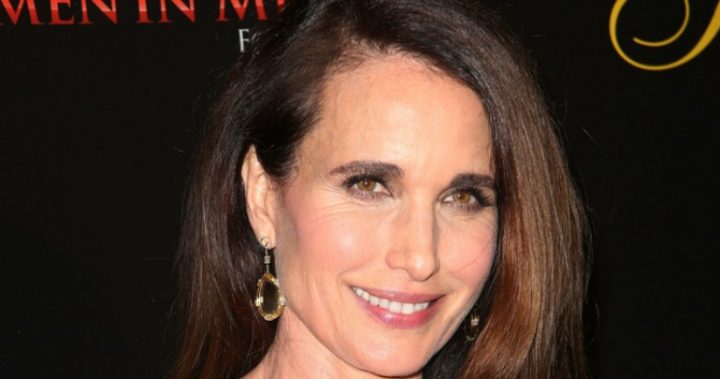 Can you believe Andie MacDowell is almost 58? Neither can we, because she looks amazing!
The actress was at a party thrown by the luxury watchmaker Baume et Mercier in Los Angeles on Tuesday, where a photographer got these gorgeous snaps.
MacDowell was discovered by a modelling agency rep when she was in college and on a visit to LA, which is probably no surprise, given that she went on to appear in People magazine's 50 Most Beautiful People in the World listing several times.
She broke into Hollywood in 1989 with a lead role in the then-controversial Sex, Lies and Videotape. Movie-goers will remember her starring turns in the 1993 comedy Groundhog Day with Bill Murray and as Hugh Grant's love interest in Four Weddings and a Funeral in 1994.
Ad. Article continues below.
The hit Brit movie allowed MacDowell to make US cinema history as the first American actress to clock back-to-back number one films at the local box office, according to IMDb. Four Weddings and a Funeral went to number one, only to be knocked off the top spot the following weekend by Bad Girls, which also starred the actress.
MacDowell has been one of L'Oreal's spokeswomen for the past 31 years. Other spokeswomen for the beauty giant include Julianne Moore, Susan Sarandon and Diane Keaton.
Did you love Four Weddings and a Funeral? Do you think Hollywood discriminates against mature women? Would you like to see more 60-plus women on the big screen?