Accessorise and add pizzazz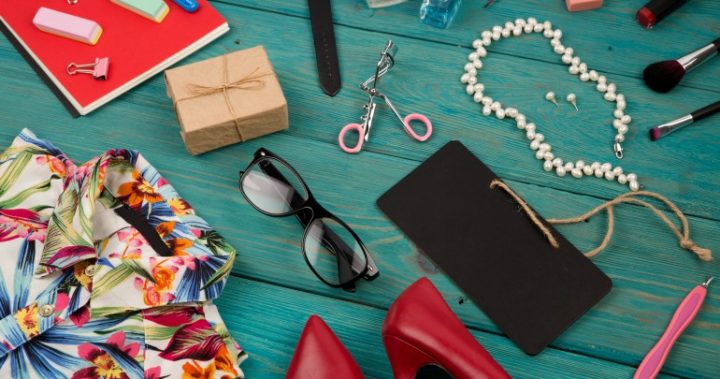 Carefully chosen accessories can transform classic chic to inspired chic. Think animal print belt, flashy handbag and noticeable sunglasses. Say "bonjour" to dramatic jewellery and the finishing touches — scarves, perfume, hats and berets.
Belts
Not all over-60s are going to cinch the waistline with a belt, but always remember the definition that a low-slung belt can give to the relaxed silhouette.
Curved belts sit well, but are difficult to come by. A leather worker will make one for you — have one in black and one in tan. A patent leather belt and shoes, say with gold embellishment raises the level to luxurious.
My animal print belt adds impact to black jeans — turns ordinary into Hollywood!
Ad. Article continues below.
Handbags
Designer handbags are the must-have accessory at the moment and certainly add prestige if the name of the designer is prominent. Happily, reproductions abound, so everybody can indulge in designer handbags and few can tell the difference. Mind you, you need to cultivate the persona that shouts "of course it is genuine"!
Give the stockmarket a miss and make the designer handbag part of your pension plan. Get on the waiting list now.
Vintage Hermes bags can go for hundreds of thousands of dollars. A new Birkin bag, black, no diamonds will cost you around $70,000. A good investment? Whilst simplicity might be the essence of style, in the hush-hush world of designer handbags, I am told that flashy and colourful holds value best.
Tip: Keep handbags in proportion to your height. Smaller handbags for petites.
Ad. Article continues below.
Live the dream with your choice of evening bag. They come in every richly decorated style imaginable and are often not overly expensive. Keep an eye out in charity shops.
Sunglasses
I have always been mystified as to why people spend hundreds of dollars on sunglasses that look like — well, just another pair of sunnies. If, like me, you are careless with sunglasses and tend to lose them or not keep them in their pouch and perch them on top of your head, spend up on the handbag and go down-market on the sunglasses.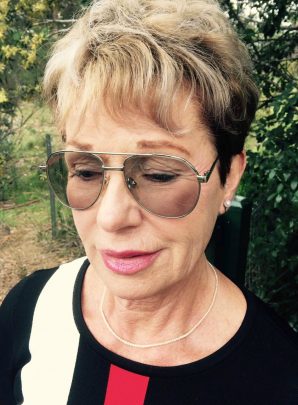 Lots of choice at the low end – white frames are cool, jewelled embellishment makes a statement, coloured lenses are mod. Have fun and put together a wardrobe of sunglasses.
Ad. Article continues below.
I recently found a pair of my husband's aviator-style driving glasses from the 1980s. The lenses automatically shade to pale blue. They looked quirky and the vision was okay (being driving glasses, they just made everything appear a bit closer). I showed-off wearing them as sunglasses for some time, but sadly have recently lost them.
Jewellery
No doubt you have a lovely collection of jewellery after all the years of inheriting, receiving presents and indulging yourself. Lunched with friends recently, one of whom was wearing her grandmother's large, beautifully chased 9 carat gold pendant watch and heavy gold chain. Gorgeous.
Continue to add to your collection. Vintage jewellery is good buying — often very interesting and stylish.
Include the full range when wearing jewellery. Earrings to light up the face, wrist watch, bracelet and rings to flash and sparkle. A necklace always. Brooches come in such a variety of unusual designs that they can be conversation pieces.
Ad. Article continues below.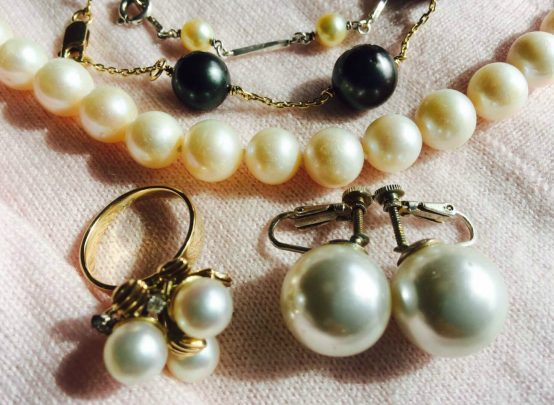 Costume jewellery is so much fun because it is low-cost and not generally of sentimental value — more here today and gone tomorrow. I am sure that you already have quite a collection. Costume jewellery and precious jewellery mix well — throw in some vintage pieces. The combinations are endless.
Take note of our fashionable foreign minister Julie Bishop's way of accessorising with jewellery, like many of us, she wears her hair short and always remembers to wear earrings; so necessary with short hair. Do you remember to wear your earrings? My favourite gems are pearls and I suspect that Julie B favours them too — they flatter everybody and contemporary styles are stunning.
Ad. Article continues below.
Geometric designs are big at the moment; craftsmen-made pieces are good buying and so unique. Keep an eye out at the markets.
Scarves
Probably the ultimate accessory. The right scarf can lift an outfit from down in the doldrums right up to heaven.
Use scarves to conceal a wrinkly neck. A neckerchief worn with a crew neck will blend the crew neckline with the neck and mask some wrinkles whilst adding a touch of casual style.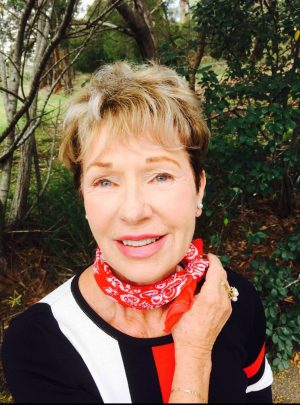 Try the monochromatic look, tone-on-tone that always looks polished or go for contrast if you are wearing classic black, cream or navy. Silk for perfect drape, fine wool for warmth or let yourself fall in love with cashmere.
One of my daughters has such a love affair with scarves that she keeps them hanging in their own dedicated cupboard for easy matching each day. As with jewellery, craftsmen-made scarves are good value and will always stand out.
My latest buy is a fabulous wrap and a break with tradition. It is by well known Victorian artist, Coralie Kennedy who, incidentally, did the exercise illustrations in my recent book Health & Beauty Tips For Women Aged Between 60 & 80. The wrap is hand-painted in shades of bright orange and emblazoned with hot pink wool needling which adds texture. I don't fuss if it doesn't match or tone, I wear it as a work of art.
Ad. Article continues below.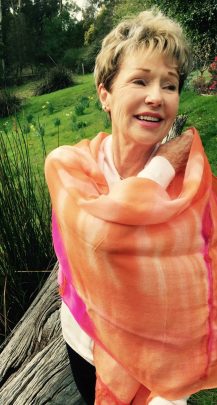 Tip: Always check the charity shops for scarves and neckerchiefs.
Hats and berets
Ad. Article continues below.
Wonderful accessories and no need to feel nervous about donning la chapeau rather than the oh-so-safe fascinator. If it's a wedding or race meeting, be brave — wear a stunning piece of millinery and surprise your family and friends.
You know that you happily wear a sunhat so make it count. Try a boater or huge, floppy brimmed model. Say "au revoir" to bucket hats, sun visors and baseball caps.
In a cool climate, start with a beret and when you're ready, step up to a felt hat — there were wonderful styles around last winter. Team with gloves, overcoat and scarf and be the avant garde girl around town next winter.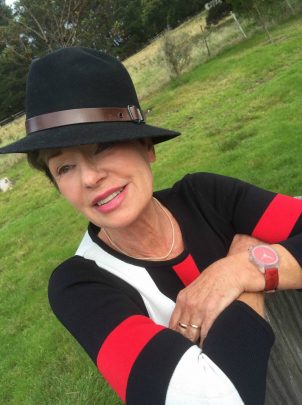 Perfume
Ad. Article continues below.
A dab or spray of perfume is the final accessory. We are probably past delicate and flowery scents, so choose something with impact. Consider Medusa, Sensuous, Opium, Obsession. All the Chanel brand perfumes are luxurious and sensual. My favourite perfume is Estee Lauder's Youth Dew, which has been around since the 1950s. It smells delightful, is long lasting and the words Youth Dew are rather uplifting.
Apply perfume to places on your clothes and body where you will be able to appreciate the waft of loveliness yourself from time to time throughout the day; wrists and arms, scarves, clothes and handkerchiefs, but beware of marking pale coloured clothes.
Make time to add carefully selected accessories when deciding what to wear each day; whether it's work, shopping, lunch with friends, an evening function — whatever. Go to the trouble to dress it up. Listen to them say, "she always looks sensational".
What accessories do you wear to add spunk to your outfit? What perfume or cologne do you wear?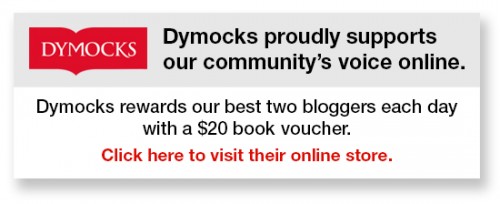 To write for Starts at 60 and potentially win a $20 voucher, send your articles to our Community Editor here.