A new leader in the supermarket price war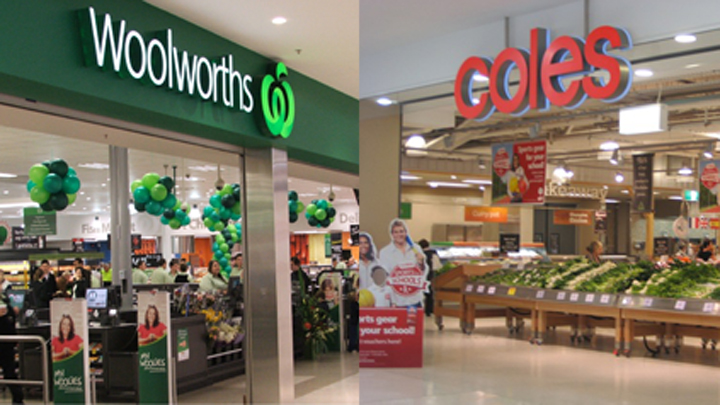 Are you going shopping today? If you're on a tight budget, you'll might want to think about where you shop to get the most bang for your buck.
After trailing for a number of years, it seems Woolworths may have finally taken the lead in its ongoing battle with Coles to be known as the supermarket with the lowest prices.
An analyst for wealth management company Morgan Stanley has emailed clients with the details of his analysis of the two supermarket giants and declared Woolies the winner.
According to Fairfax, analyst Tom Kierath compared the cost of a trolley containing 36 grocery items from Coles and Woolworths, plus Costco.
While the American bulk-buy warehouse came in lowest overall,  Woolworths beat Coles in the "cheap-cheap" stakes.
Ad. Article continues below.
Woolies was 29 per cent more expensive than Costco, an improvement on an earlier study in which it was 37 per cent more expensive to shop at Woolworths than Costco.
The $60 joining fee for Costco was not included in the analysis.
Woolworths had lower prices than Coles on 20 products, was more expensive on 13 items and had identical prices on three, according to Mr Kierath's study.
Woolworths has reportedly spent $200 million reducing the cost of is groceries in order to defeat Coles in the price war.
A Coles spokesman dismissed the survey, saying it was drawn from a small number of items, and that food and liquor prices at Coles had fallen 1.5 per cent a year over the past five years at a time when while overall food prices had risen by an average of 1.5 per cent each year.
Discount German supermarket Aldi was not included in the study, presumably because of the inability to compare "like with like", as Aldi develops its own products.
Tell us, does price matter for you? What makes you choose one supermarket over another? Will this new analysis make you think differently about where you shop?