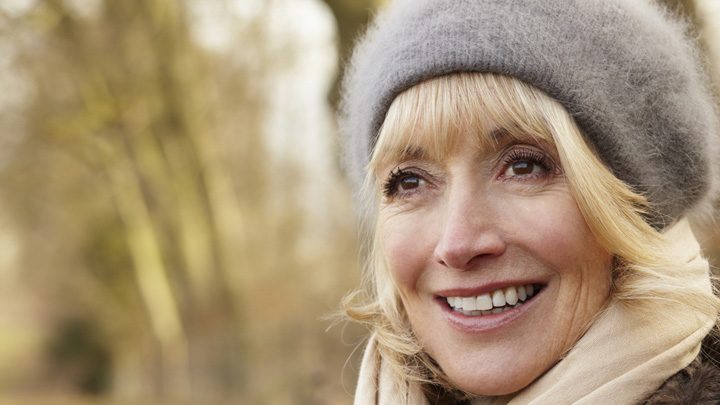 The temperature is spiralling downwards and here in the southern states of Australia, we are looking forward to new fashion ideas to keep us warm and cosy this winter, so get moving and get modern. Take a leaf out of the French woman's book of style; Madame will adopt the trend of the moment and work with it, tweaking here, tweaking there to make it hers. She will use colour, add accessories and jewellery until she is beautifully understated, elegant and completely on trend. Copy her and put together a head-to-toe outfit all in the expensive-looking shades of cream and pale grey; or try tone-on-tone – say a pastel pink overcoat, sleeves rolled back, with a pale pink turtleneck sweater peeping. Ooh la la!
Be prepared for 70s' styles to reappear this winter season. Are you up for bell bottoms, the skivvy, stacked-sole platforms again?
I live in Tassie where keeping warm whilst looking stylish is the annual winter challenge. Close-fitting wool camis work brilliantly – it's important to ensure a close, tidy fit so that bulk is minimal. Pure wool, cashmere and thermals are our best winter friends. I am told that wool breathes better than luxurious cashmere (makes the wool/cashmere blend ideal). Cashmere has gone high tech and is now machine washable. I notice that cashmere slacks and trackpants are expected to be big this year, so if you dare to be different, these could add cosy comfort to casual style.
WEAR IT SMART IN 2016
White jeans have moved along into winter wear with no-brand white leather sneakers; slip-ons will be super smart.
Loafers will replace flats – look for a slightly pointed toe and give a nod to femininity.
Block-heeled pumps are sensible and chic; very "now" and so easy to wear.
Whether you like them or not, here in Tasmania we have an on-going love affair with Uggs.
If you are already over ankle boots worn with everything, here is the latest twist: a skirt and ankle boots (must be high-heeled) with black socks. Maybe not for 60 plus ladies! Peep toe ankle boots will still be with us this year, but if you live down south, look out, look out, Jack Frost is about.
White and pastel toned sophisticated overcoats are in. Bright, vivid colours are current too – Robin Red Breast red; daffodil yellow to herald spring. Cinched waists and tie belts will be in style but beware of looking like you're in your dressing gown with the tie belt.  Sleeveless coats will be everywhere and the cocoon shape will be in vogue. Trench coats will have hoods.
Denim skirts are back; be on-trend with a high waist: an A-line in any length below the knee will cut it. Team with a silk shirt (wool cami under) and, you guessed it: ankle boots.
Pants, jeans and slacks will be styled with the cigarette shaped leg – a big favourite of mine; so elegant. They will come in spots and mannish stripes, wider stripes and silver. Jeans with boho fringing, embellishment and sadly, rips and tears will stick around – strictly for the under 60s. Ankle length will be new. Classically tailored, lined silk and leather will return, so perfect for the over 60s.
I am thrilled to see that mid-calf flared culottes will be in the shops and instead of long boots, this year are grounded with platforms. Full length culottes will feature after five too-lucky for me, because I adore my long, crepe culottes.
Top any outfit with a poncho or cape; a bomber jacket in leather or fabric and be chic and cosy in 2016.
The practical backpack bag instead of the handbag is a goer again. Felt hats for street style and beanies if your style is casual. Berets seem to be passe this year which is a pity. Add gloves and a checked scarf for a fashionable finish.
If you struggle with polo necked sweaters try tucking the roll inwards instead of outwards for a better and higher fit. Polo necks will be big this winter – some of us have been loyal wearers of polo necks since the 70's.  Polo necks will top knit dresses and look as good as ever on short sleeve and sleeveless tops. Black is classic, but consider white and pastels.
Winter wardrobe staples will include long sleeved black and white tees, chunky sweaters, a puffer, black tights, long boots, black jeans, a wool skirt and warm dress (team with the long boots and tights). All just waiting for accessories and jewellery with plenty of punch to transform basic to beautifully fashionable.
Fashion for 2016's winter will be very wearable and new styles and shades will flatter those of us over 60.  Dress to reflect your personality every day – ready to take on adventures, activities the unexpected and the routine with confidence.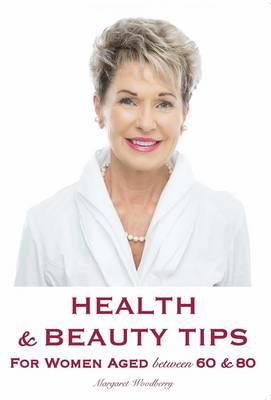 Comments