6 ways to dress younger this season!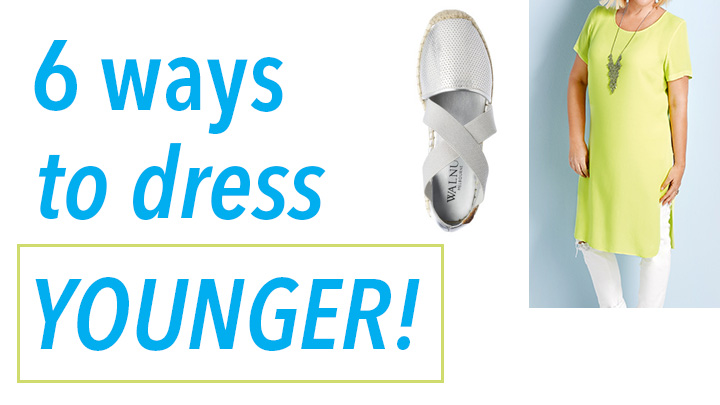 We all want to look as vibrant and youthful as possible, don't we?
Our sense of style plays a vital role in how old we appear to others. Did you realise that maybe you could be making yourself look older just by how you throw your look together?
Don't let your sense of style let you down and make you look old!
Here are Starts at 60 Style's sure-fire tips to ensure you are not looking old when you next walk out your door!
Ad. Article continues below.
1. Moderate your look each season
I encourage all of you to do this. Go through your wardrobe. Throw out anything that is stained, doesn't fit anymore or is shabby. Don't forget to go through all of your shoes, accessories and bags – if anything looks tired or shabby let it go. If there is anything that you don't see yourself using again give it away too.
2. Embrace some of this season's key colour trends
This will keep your look current and show that you have still got it!
Ad. Article continues below.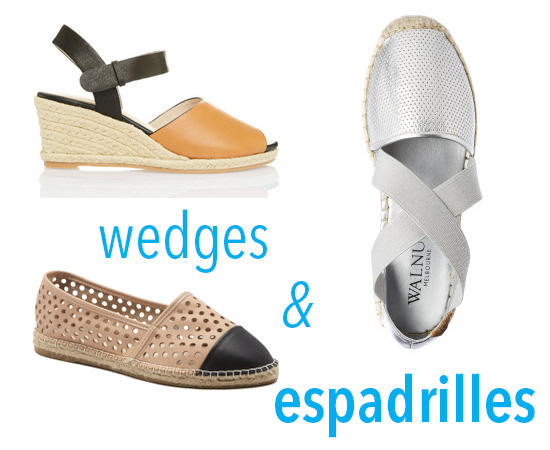 Sportscraft adele wedge
Witchery morgan espadrille
Ad. Article continues below.
Walnut Melbourne tilda espadrille
3. Don't overdo the sensible shoes!
Ad. Article continues below.
I am all about comfort – don't get me wrong, but I draw a line at ugly shoes in public. Look for wedges, shoes with a small heel, ballet flats with arch support and pumps. Choose some sporty flats or espadrilles. You can still look stylish – just avoid anything uncomfortable like shoes that don't give enough support, stilettos and pointy toes. Also avoid nude pantihose – no, no, no – they are very ageing.
4. Choose some on-trend accessories
Be sure to finish off your outfit with some interesting accessories.
If you're putting in a little extra effort into getting dressed, you'll create the impression that you take pride in your appearance and that you appreciate fashion.
Ad. Article continues below.
This is probably the easiest way to keep dressing young – just update your handbag, sunnies or some bling!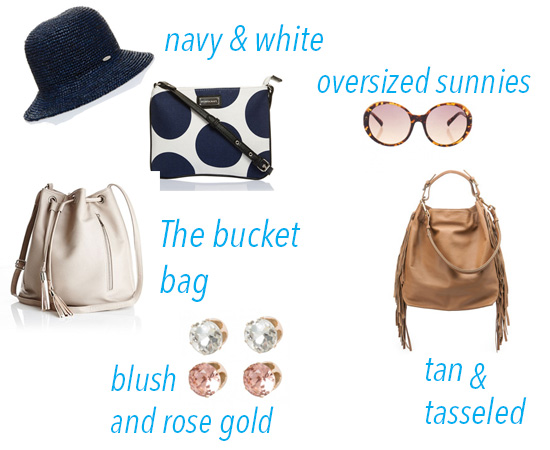 Sportscraft sammy cross body
Ad. Article continues below.
Sportscraft fisherman hat
Country Road sienna fringe hobo
Ad. Article continues below.
Katies tassel bucket bag
Colette by Colette Hayman large stone earring pack
Colette by Colette Hayman oversized sunnies
Ad. Article continues below.
5. No matchy-matchy
Matching your nail polish on your fingers and toes will instantly make you look older. So will matching too much of your outfit – like your shoes, belt and your bag. You want things to go well together, but matchy-matchy is dated.
Ad. Article continues below.
6. Wear some younger shapes
Stick to the classics with your wardrobe essentials and mix some new season styles back with them – something with a bit of interest or an edge. Don't forget the younger shapes like a tee shirt, denim jacket and jeans – items like this will give a more relaxed, young feel to your look.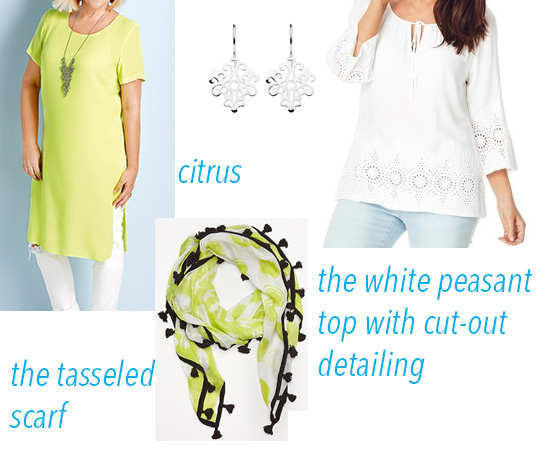 Ad. Article continues below.
Katies high-split tunic
TS14 winning edge scarf
Katies embroidered peasant top
Ad. Article continues below.
Najo ladies of the dance earrings
Have you found these tips helpful?  Do you have any tips that you would like to share?