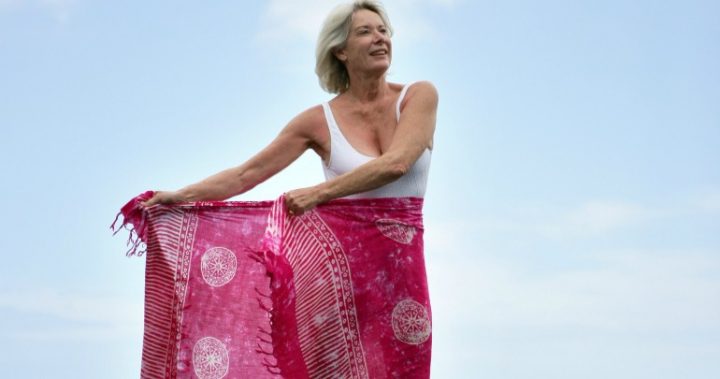 Summer is on the way and so is hot days where you just want to wear something light and airy.
Sarongs are one of the most popular summer outfits.
No doubt you have one in your wardrobe.
But did you know the many different ways you can tie your sarong to create different outfits?
From skirts to one shoulder dresses, here are seven ways you can tie a sarong.
1. Shoulder dress
This is one of the more popular ways to wear a sarong. It's easy. Just take your sarong and wrap it around your back. Pull the upper ends to your side and tie them on your shoulder. You'll have a comfy, light and airy dress to wear to the beach or around the home.
2. Long skirt
Another really easy sarong tie is the long skirt. Simply roll out your sarong to the length of your legs. Wrap it around your waist or hips and tie the two ends together. You'll have a long, flowing skirt that you can match with a top or wear over the top of a swimsuit.
3. Short skirt
If you want to wear a shorter skirt, try folding your sarong horizontally or folding it to form a triangle. Then, all you have to do is wrap the sarong around your waist or hips and tie the two ends together. It's so similar to the long skirt and just as easy!
4. Strapless dress
If you're looking for a nice, light dress try tying your sarong into a strapless dress. Wrap your sarong around your back, then tie the edges together in a double knot at your chest. Leave the extra fabric hang down. The strapless dress is perfect for relaxing in the sunshine, heading to the beach or just hanging around the house.
5. Halter dress
Looking for a sarong dress with a little bit more support? Try tying your sarong into a halter dress. Simply wrap your sarong around your back, cross over the upper ends and tie them together behind your neck. You'll have a stylish, casual dress you can wear anywhere!
Have you tried any of these ties for your sarong? How do you tie your sarong?
Comments