12 tips to get more beautiful hair in 2017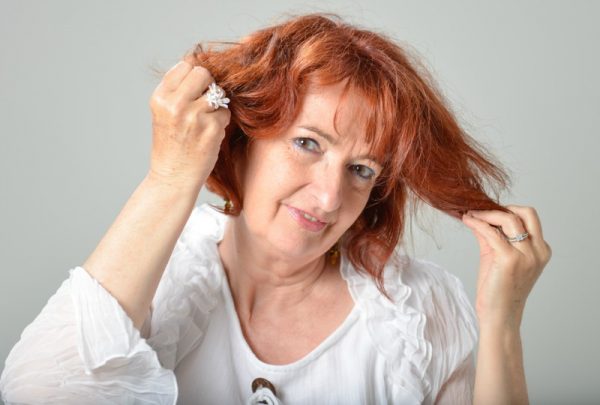 Being 2017 it is a new year, and a new opportunity for you to give your hair some life again.
If your hair was feeling dead or you're sick of your hair style in 2016, then it might be time for a change.
There are so many different tips and guides out there for doing your hair, we have collected some of our favourites and put them all in this article just for you. Below are some easy day to day tips for styling your hair and keeping it healthy.
1. For thin hair:
Use salt spray before blow drying
blow-dry your hair upside down for volume
Dry shampoo does wonders for grease
Opt for short haircuts to gain volume
Ad. Article continues below.
Avoid:
using too much product, it will weigh down your hair
cutting your hair in layers
using too much condition around your scalp
flat ironing the ends
2. For thick hair:
Long layers add movement to your hair and reduce volume around your scalp
Try ombre hair with light ends to reduce thickness
Avoid:
Ad. Article continues below.
Washing your hair everyday
Running your hands though your hair too much, it will stick up
Using a bristle brush
blow-drying your hair
3. For fly-a-ways
Tame flyaway hair strands by spraying a toothbrush wiht hairspray and coming them down.
4. Spray your bobby pins
For a better hold, spray your bobby pins with dry shampoo or hairspray before using them.
Ad. Article continues below.
5. Prevent damage
When your hair is wet only brush with a wide-tooth comb to prevent damage.
6. Oils to use
Jojoba oil: moisturises, reduces dandruff, prevents hair loss and controls frizz
Castor oil: improves scalp circulation, helps grow/regrow hair, prevents split ends and moisturises
Coconut oil: deeply conditions, provides protein and eliminates dandruff (not good for thin hair0
Avocado oil: smooths hair, helps protect from future damage and is high in protein
Olive oil: great sealant and helps with dandruff, frizz, shine and sealing hair
7. Washing hair tips
Ad. Article continues below.
Use an old t-shirt instead of a towel to dry your hair. Towels can induce frizz by causing fragile curls to snage and break.
Try applying hair products while your hair is still wet, they may work better or differently while your hair is damp.
8. Which sized straighteners should I use?
Mini flat iron is best for pixie cuts and bangs
3cm width flat iron is best for short fine hair
4cm width flat iron is best for shoulder-length, medium-thick hair
5cm width flat iron best for thick very long hair
9. Matching your hair colour to your complexion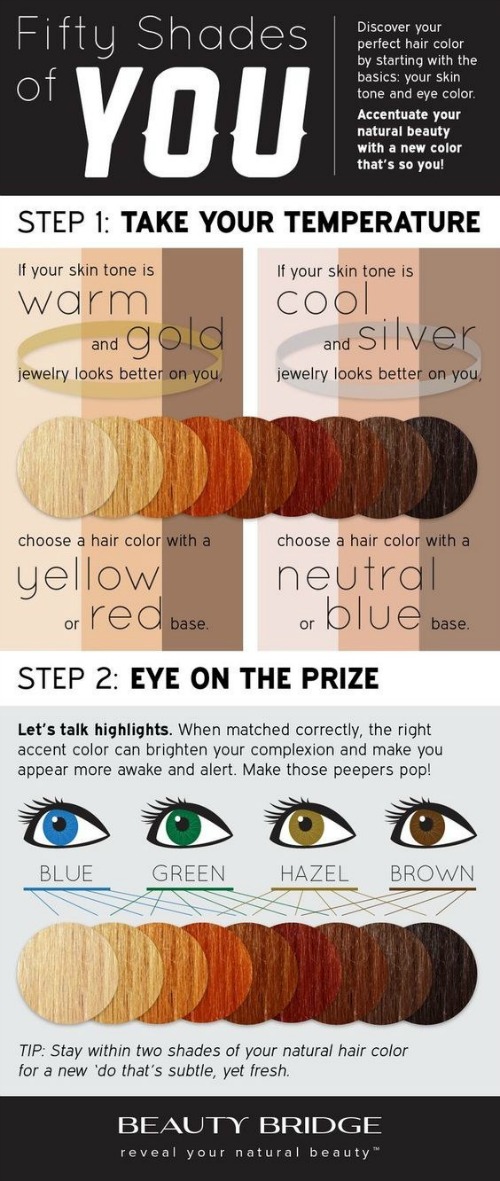 Ad. Article continues below.
via Beauty Bridge
10. Split ends

Via Renee Price 
11. How to curl with a straightener
Ad. Article continues below.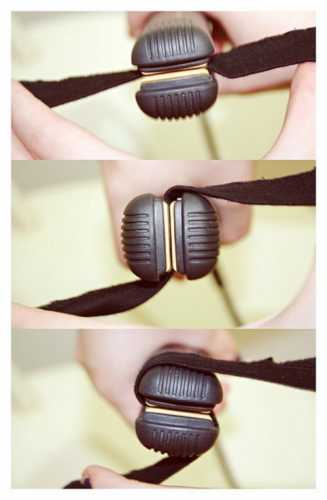 Via flickr.com
12. Give volume to your ponytail

via Artzy creations 
Is there a hair or beauty tip you use each day that you would like to share?