10 makeup mistakes to avoid in your 60s!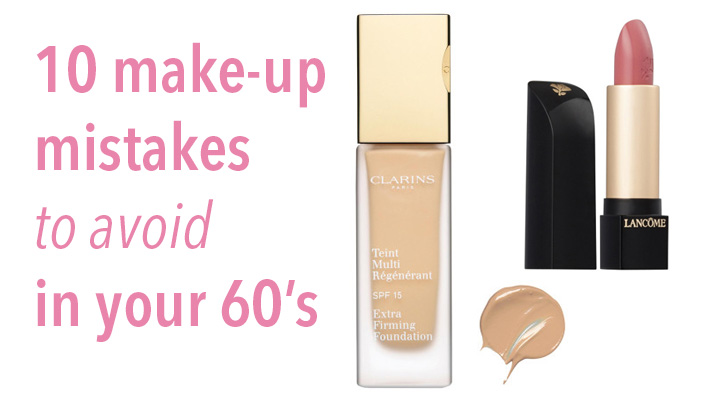 Makeup can be empowering. If used correctly, make up will highlight your natural beauty and disguise any perceived flaws. You should look and feel fabulous when wearing makeup – not look older or harsh or like a drag queen for that matter!
As we age, we really shouldn't be applying our makeup in the same way we did when we were in our 20s. My advice? Less is more and go softly for a polished look, define the eyes, lips and cheeks, and even out the skin tone and create a youthful glow.
Here are some of the worst makeup faux pas that will add years to your face – ones which are best avoided!
1. WEARING THE WRONG FOUNDATION
Ad. Article continues below.
Do you know how to tell if the colour you are wearing is the right one for you? It's the one you can't see – you should be the only one who knows you are wearing it, let everyone else think you have fabulous skin!
When choosing your foundation go for an anti-ageing formula with light reflecting particles in it and with a dewy finish.
Tip: When shopping for a new foundation, apply the colour to your jaw to see if it matches – your hand is likely a different colour to your face!
2. WEARING TOO MUCH FOUNDATION
Ad. Article continues below.
It is always a mistake to wear foundation like a mask to cover your skin. Only apply it where needed and use it sparingly. Don't forget to prime the skin first to ensure your foundation sits properly on the skin and lasts.
3. WEARING POWDER OVER YOUR FOUNDATION
Skip the powder entirely. Applying powder to a mature skin emphasizes fine lines and wrinkles. It will also make your skin seem dry. Leave it for the shiny young oily ones. A healthy dewy face is much more youthful!
Ad. Article continues below.
4. OVER-CONCEALING UNDER THE EYE AREA
Women who do this only end up drawing more attention to the very area they are trying to disguise! Use a light hand only focusing on the darkest areas. Using a product with light reflective properties like YSL Touche Eclat is ideal.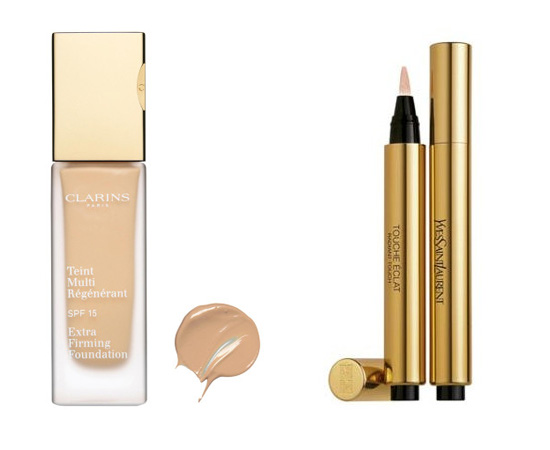 Clarins Extra-Firming Foundation SPF 15
Ad. Article continues below.
Yves Saint Laurent Touche Eclat
5. WEARING DARK OR GARISH LIPSTICK
Ad. Article continues below.
Our lips thin with age and wearing dark lipstick makes them look even thinner. Avoid at all costs! And don't wear anything too garish either – this is where women start to tread into mutton dressed up as lamb territory…
6. WEARING MATTE LIPSTICK AND OVER-DOING THE LIP LINER
Leave matte lipstick for the young ones, it is terribly ageing on older women. Go for something with a hint of sheen or gloss for fuller and more youthful looking lips. When using lip liner use a colour that matches your natural lip colour. Apply by using feathery strokes all over to make your lippy last for ages – don't just put it around the rim creating a harsh line!
Ad. Article continues below.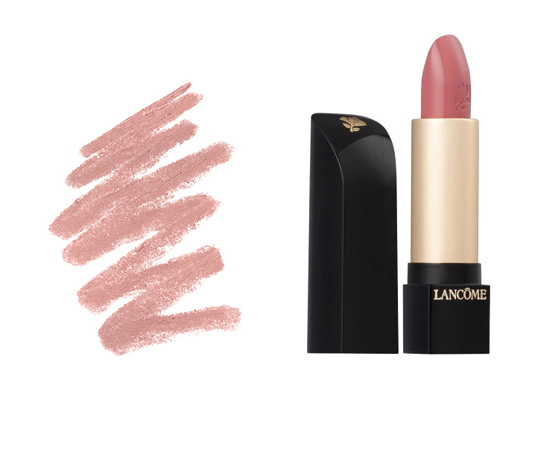 Bobbi Brown lip pencil in ballet pink
Lancome Lanc Absolu Rouge in pale coral
Ad. Article continues below.
 7. WEARING MASCARA AND EYELINER ON YOUR BOTTOM LASHES
If you wear mascara and liner on the bottom lashes it drags your face down, making you look tired and ageing you terribly.
Applying mascara to the top lashes only lifts the face giving a much fresher and wide-eyed appearance. Don't forget to use your eyelash curler to really open up your eyes. When applying eyeliner try to get it as  close to your eyelash base as possible to help define your lash line.
Ad. Article continues below.
8. WEARING OVERLY SHIMMERY EYE SHADOW
It is so ageing. Our skin is much finer around the eye area and shimmery eyeshadow highlights every sag and droop. Steer clear! A hint of sheen on the inner corner, mid lid and just under the arch on the brow bone can be beautiful but do this ever so slightly.
9. WEARING MUDDY COLOURS
When it comes to blusher – go for a soft rose to give your complexion a healthy glow. One of the best ways to choose a good colour blush is to try to find a colour which is the same as what you would naturally flush when exercising or when you pinch your cheeks. Blush can single handedly be the most important tool in your make-up arsenal to achieve that elusive healthy glow. Again go ever so softly – high on the apples of the cheeks, up & back . Never go below the base of your nose.
Ad. Article continues below.
10. OVERDOING THE BROWS
And by overdoing I mean over-plucking, or going all Groucho Marx with overly heavy definition. You want to define your brows and keep them as full as possible. Keep them well groomed and natural.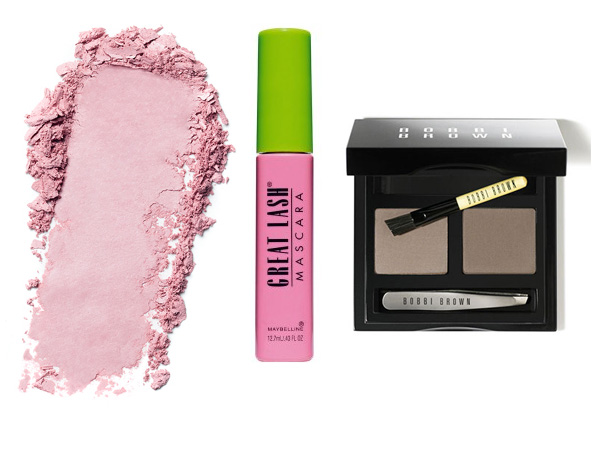 Ad. Article continues below.
Bobbi Brown blush in nude pink
Maybelline Great Lash mascara
Bobbi Brown brow kit in light
Ad. Article continues below.
Do you find any of these tips useful?  Are there any we have missed?