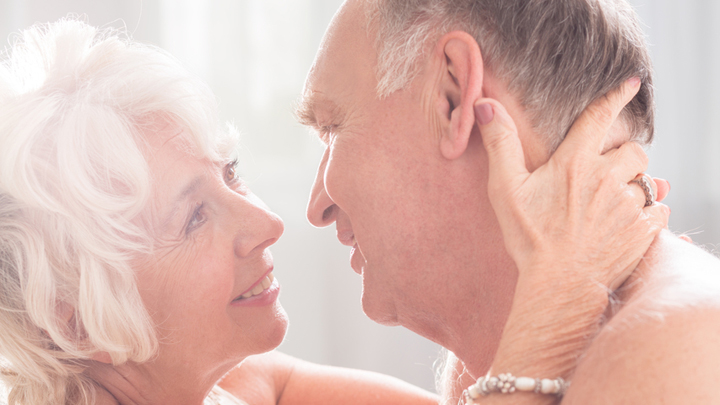 It's no secret that sex sells, and our sexual desire is a part of who we are. And as we get older, contrary to popular belief, it doesn't go away!
New research confirms this, and shows that sex does still make us happy, and is important in later life.
The study of 16,000 people from the US General Social Survey revealed that the trend of sex equalling happiness is true for both men and women… and it is also true for those who are under and over the age of 40.
The findings showed the average person has sexual intercourse 2-3 times a month and approximately six per cent of the population report having sex more than three times a week.
Half of the women over the age of 40 reported they did not have sexual intercourse in the previous year, compared with 20 per cent of men.
Other interesting findings from the study are that married people have more sex than those who are single, divorced, widowed, or separated.
Also, highly educated females tend to have fewer sexual partners, and if a sexual partner has more money, it doesn't mean more sex.
In another recent study, it was found maths can boost people's sex lives – even into their 80s.
A study by researchers at the International Longevity Centre UK found a link between the ability to perform mathematical tasks in later life and their likelihood of having sex.
Over 60s who can give the correct answer to a number of easy sums are twice as likely overall to be sexually active than those who struggle with the task.
Overall 41 per cent of those who got one or none of the questions right had had sexual activity in the previous year compared with 79 per cent of those who answered four or five correctly.
Among those in their 80s, one in five of those who scored highly in the maths test were still sexually active compared with just under 10 per cent of those who struggled.
Dr Brancati said: "There are two possibilities, one is that the higher cognitive ability means that they are active and able to enjoy life or … maybe it is some innate characteristic, it could be a personality trait – curiosity, openness to experience".
Tell us your thoughts below!
Comments