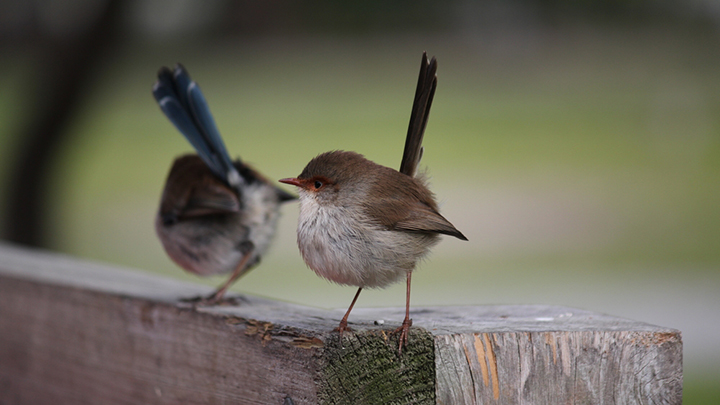 If your garden is anything like mine, the miner birds have quite a bit of power.  And it is recognised as being a critical reason why bird diversity is dropping back across the country.  The noisy miner is a bird we all know and many of us can hear from across the yard as it forewarns of any disturbance to its space.  Highly territorial, the birds have also bee associated with eucalypt dieback and with chasing away of other birds, reducing the number of species in an area and causing knock on effects right through the ecosystem.
The birds are causing such problems that they are lists as a national threatening process.  So how can we prevent them doing so in our own backyards and protect the native birds from being frightened away?
Become bird-friendly in your garden
Kathryn Teare Ada Lambert  Research Associate, University of New England has studied the Miner and  says we should build a bird friendly garden to prevent them impacting our space.
"Create a multi-layered habitat of ground covers, small and medium shrubs, and trees that provide food and shelter locations all year for a variety of species.
"These plant species need to have diverse structures, and should be close together to form dense, protective thickets, including climbers within medium-to-tall shrubs and trees, nectar-bearing and seed-bearing plants. Mulch can also encourage insect life for insectivorous birds.
"Plants should also be local species that grow naturally in the area and are suited to the climate. Native birds that live in the area will then visit your garden as another food source in their territory.
Reduce the weeds
If there is a dense understorey of growth in your garden, smaller birds can survive.
"Meanwhile, a thin midstorey with fewer leaves may help to reduce bell miner abundance, as suggested by our recent study near Kyogle, New South Wales," said Kathryn in a recent article published in The Conversation.
Think about flowers and fruit in your gardens
Timing the production of flowers and fruit is important to bring food for the birds you want to keep there.
But avoid fruiting plants that attract bird-predators.
"You should also remove fruiting plants such as cotoneaster and blackberry that attract predators such as currawongs, to help reduce predation on smaller bird species.
Try to stay chemical-free
"Using chemical-free weed and pest control and mulching garden waste can also increase the food available for birds."
Plant native grasses to attract birds
"Lawns can also be replaced with native grasses that produce seed to attract finches and other seed-eaters such as crimson rosellas."
Give birds fresh water
"Birds also need fresh water, which you can provide with a pond or bird bath. This should be placed within vegetation to ensure birds feel safe from predators."
What do you do regularly to attract native birds to your garden?  Share your tips below.
Comments