Stop looking for The One! Just enjoy the fun of dating at any age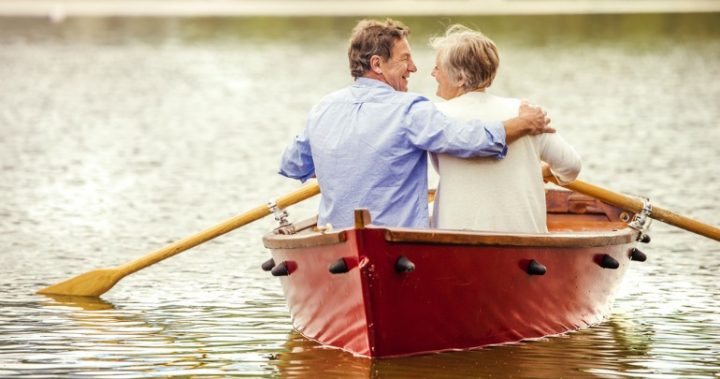 Online dating is not about looking for The One. Expecting to be swept away by the man on the white charger. Stumbling across the perfect princess who awakens to your kiss.
You're much more likely to find a good friend who's happy to snuggle up and watch the latest episodes of Fargo with you, or go for the occasional bush walk. If you're lucky you'll enjoy the thrill of a new romance, even if a few months later you both realise it wasn't to be.
That's the reality and it's still a great outcome, provided you rid yourself of the idea that you are on a desperate mission looking for the perfect partner. It's far better to see the whole thing as a chance to expand your social circle, enjoy putting on your glad rags to go on dates, and have someone to come with you and experience pleasures together you'd be reluctant to do on your own
If that's the name of the game, online dating is doing a great job. According to RSVP's Nielsen research, just under one in three of singles have had short-term relationships through online dating, with similar numbers having made new friends. About a third have had sex with someone they met online and about 10 per cent end up in long term relationships or get married.
So there are many people getting together and most end up with a social life which was often sorely lacking before they went online. It's not as if most singles have a choice between online dating or real-life dating. Real life usually means no dating at all because most singles say they hardly ever meet suitable unattached people. 
Ad. Article continues below.
In Sydney, we have a group of my former dating clients, all women in their 50s and 60s who meet up regularly. It started when I realised some of the women were dating the same men and thought it would be interesting to bring them together to compare notes. It was a scream – we've ended up meeting in private rooms in various restaurants to avoid our shrieks of laughter disturbing other diners.
It's been fascinating tracking their progress. Over the two years we've been meeting every one of the women has been in short relationships, lasting from a few weeks to six months or more.  Many remain friends even after the relationships came unstuck. Currently five of the seven women are settled into long-term situations. So they've done well – but these are all women who, with my help, were prepared to stick at it, to keep searching even when the larder looks very bare, retain a sense of optimism and enjoy the dating process.
That's the key – it's supposed to be fun. That's why I now advise clients, particularly those who've been online dating for a while, to give up on exchanging life histories over the coffee table and instead use those first dates to do enjoyable things together – like go to an art gallery, or mooch around the local markets on a Saturday morning, or take the dog for a walk.  I know one woman who had a great first date helping a man choose a new surfboard and another who bravely went on an eight-hour bush walk. That turned out to be really enjoyable, although they decided it was a one-off.  
It's all about expectations. The online dating game needs a relaxed attitude, setting yourself up to enjoy the good times, the intrigue of meeting new people, delighting in the possibilities. Too much wishing and hoping just isn't the way to go.   
Do you still believe in The One? Did you find yours?