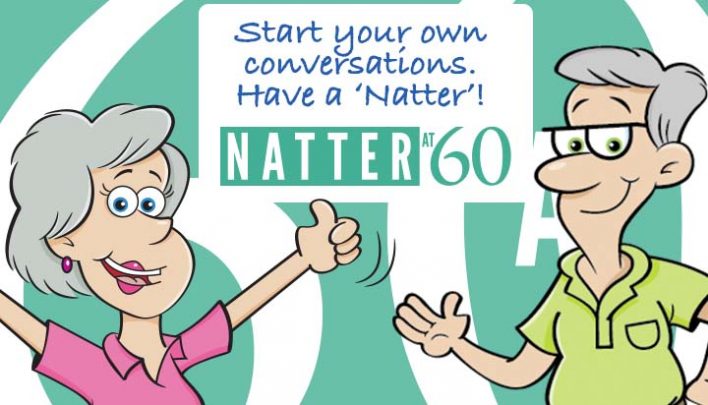 Natter at 60 is a new website brought to you by the Starts at 60 team designed to be "your special place" for conversation and community.  You can find it at www.natterat60.com.  
Essentially, it is a chatroom, with the ability to start a conversation on any topic at all, or join a conversation on something you are interested in. And it is all for over 60s. We have created this environment so it is very easy to use, and empowers you to drive the conversation.
You can post anything you like from blogs and poetry, style tips, photos, recipes, rants or funnies. You can post your travel stories, nomadding stories, or gardening pictures, or perhaps pictures of the craft you are doing right now.
Other over 60s can read anything here and you can reply to anything too. You can "follow" topic or categories you are particularly interested in and receive digests from them via email regularly, just by setting up your preferences.
It links very closely with social media, allowing you to share your posts and articles widely on Facebook, Twitter and other places or not at all if you only want other over 60s here to see them.
Natter at 60 is very easy to use, and we've kicked it off with a range of categories and starting topics that we know from our fun on Starts at 60, you are really passionate about. You can add images, videos and links to things all over the internet to make your posts entertaining and rich with information.


Comments