Star-studded crowd plus Kate and Wills watch historic Wimbledon win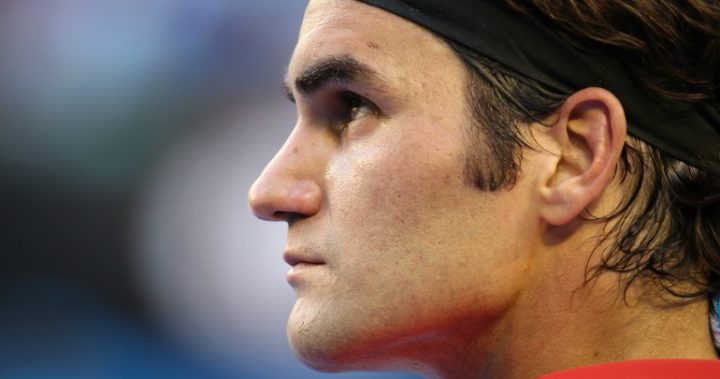 Sporting history was made today by Swiss tennis great Roger Federer who won his eighth men's Wimbledon title in front of a packed crowd including royals and celebrities in London. 
Federer is the first male tennis player in history to win eight Wimbledon titles — cementing his status as one of the best. 
He was up against Croatian Marin Cilic, 28, who broke down in tears during the match as the 35-year-old Federer crushed Cilic in straight sets with the 6-3, 6-1, 6-4 result snapped up in less than two hours.  
The Duke and Duchess of Cambridge watched as Federer schooled the younger Cilic. 
Ad. Article continues below.
Cilic required medical attention in the first set for his foot but was able to continue in the second set but needed his trainer to further re-examine his foot after that. 
He appeared to have pulled himself together physically and mentally in the third set, but Federer again stole a break at a crucial midway point.
Despite Cilic's heartbreaking loss, he vowed to try his best to reach another Wimbledon final in the future. 
Ad. Article continues below.
"That's what I did throughout all my career, I never gave up in a match," he said after.
"I gave my best and that's all I could do. I had an amazing journey here, played the best tennis of my life and I want to thank my team, who gave so much strength to me.
"To all my fans in Croatia, it was really tough today, I gave my all and I hope I'll come back one more time."
As Wills and Kate were in the Centre Court's royal box, Kate's mother Carole, sister Pippa and brother James sat among the punters in the "cheap" seats which still cost well into six figures. 
Ad. Article continues below.
Player and crowd both were joyous when Federer slammed down an ace to finally seal the match to overtake Pete Sampras to become the most successful men's player outright.  
Uma Thurman, Theresa May, Sir Cliff Richard, Nigel Farage and Sienna Miller were among the famous faces spotted at the All England Club on Sunday.
Following the match, Federer strongly hinted that his appetite for adding to his 19 Grand Slam titles would not diminish. 
Ad. Article continues below.
"I guess it's again disbelief that I can achieve such heights and I wasn't sure I would ever be here again in another final," he said. 
"I've had some tough ones here but I always believed I could come back here again. If you believe, you can go really far in your life. I kept on dreaming and believing.
"It's such a special court, so many legends have marked this court in the men's and the women's game.
"It is very special and from day one to finals day, Centre Court is always packed and we appreciate that.
"I hope it isn't my final match here and hopefully I can come back next year and defend the title."