Splurge or skimp: which beauty products are worth your money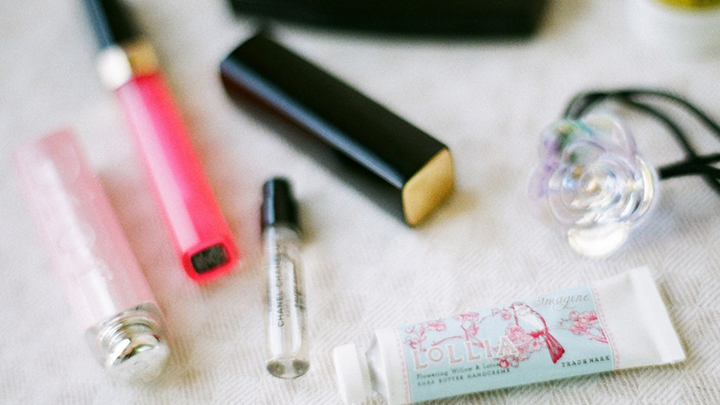 It's hard to not get caught up with all the beauty products out there – creams, scents, gels, colours, glitter. They all promise different things, such as youthful skin from anti-wrinkle cream or longer and fuller eye-lashes from mascara. But are these products really worth your money?
Many females rely on makeup to hide sun spots, damaged skin or blotchy spots. Yes, makeup can do an extraordinary job at covering up problem areas but it cannot repair them. Beauty products don't need to be expensive, but rather they need to suit you and your skin.
This list will help you tackle which products are worth splurging on and which you can skimp on.
So, to splurge or to skimp? Let's take a look!
Cleansers = skimp
Ad. Article continues below.
You can save heaps with this product. You rinse it off daily – it is not on the skin long enough to absorb so why pay more? Look for an unscented, gentle and inexpensive store brand product. It'll do the trick!
Exfoliators = splurge 
Without an exfoliator, your other products won't work. An exfoliator removes dead skin from your face so if you don't do this, none of your expensive face moisturiser will get in. Buy a

gentle

exfoliator as your skin does not need to be aggressively scrubbed daily. Gentle scrubbing will increase absorption and effectiveness of other skincare products.
Foundation = splurge
This is a luxury product that works. A more expensive foundation will likely match your skin colour better and is formulated with better qualities ingredients for your skin. As well, a higher-end foundation usually results in a smoother application that covers more of your skin so you won't require to use as much and therefore, it will last longer before purchasing a replacement.
Ad. Article continues below.
Blush = skimp
From powder or cream blush, you can skimp on this one. Just select the right colour for your skin and you'll be looking fab.
Lipstick = splurge
A great lipstick is worth every penny. It is the one thing you can grab from your bag for a little boost of confidence during the day. A better quality and sometimes expensive lipstick, typically has ingredients that provide a longer-lasting finish. This means you won't need to reapply as often either – bonus!
Mascara = skimp
Ad. Article continues below.
Volume, length, clumps, colour, type of brush applicator and on top of that, does price matter? Simply put, no. Try out a variety of brands at an affordable price and you'll find a suitable mascara that will define your eyes in no time.
Face moisturiser with sunscreen = splurge
This is one area where you can spend a bit more. Higher-priced moisturisers are better than no-name brands because of the ingredients used in them. For instance, they will contain better quality anti-ageing ingredients like hyaluronic acid, collagen and Retin-A. These are actually proven to help repair damage so it is worth paying for. Plus, it's important to look for moisturiser with at least SPF 15.
Eye Cream = skimp
How many of you have spent a ridiculous amount of money on a tiny jar of eye cream? The good news is that you don't need to do that again. If you've purchased a good quality face moisturiser, it will contain all the necessary ingredients that will also work on the area around your eyes too. You shouldn't need to buy a separate product just for your eyes.
Are you guilty of splurging on some of these beauty products? Do you have any other beauty saving suggestions? Tell us below.