See mum and bub... Sonya Kruger's happy day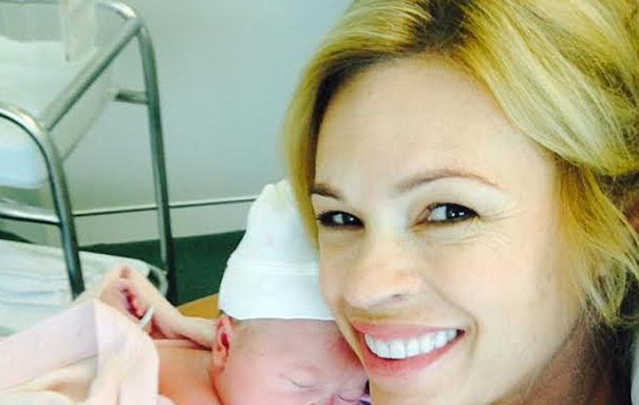 As we published yesterday, 49 year old Big Brother host, Channel 9 Mornings Presenter, and former Dancing with the Stars judge, Sonya Kruger has given birth to her first daughter, Maggie, and the whole nation is thrilled for her. After such a long battle with infertility and miscarriage, then a high risk pregnancy, there is nothing but pure delight to see a happy, healthy newborn and happy mum! And now we can share with you a picture of the two, taken just after the birth in addition to the birth announcement she released yesterday.
Sonya tweeted the birth announcement yesterday of Maggie Kruger McPherson.
Her instagram announcement earlier this morning said "Guess what…they fit! Little Maggie Kruger McPherson born this morning. #happybirthday #babygirl"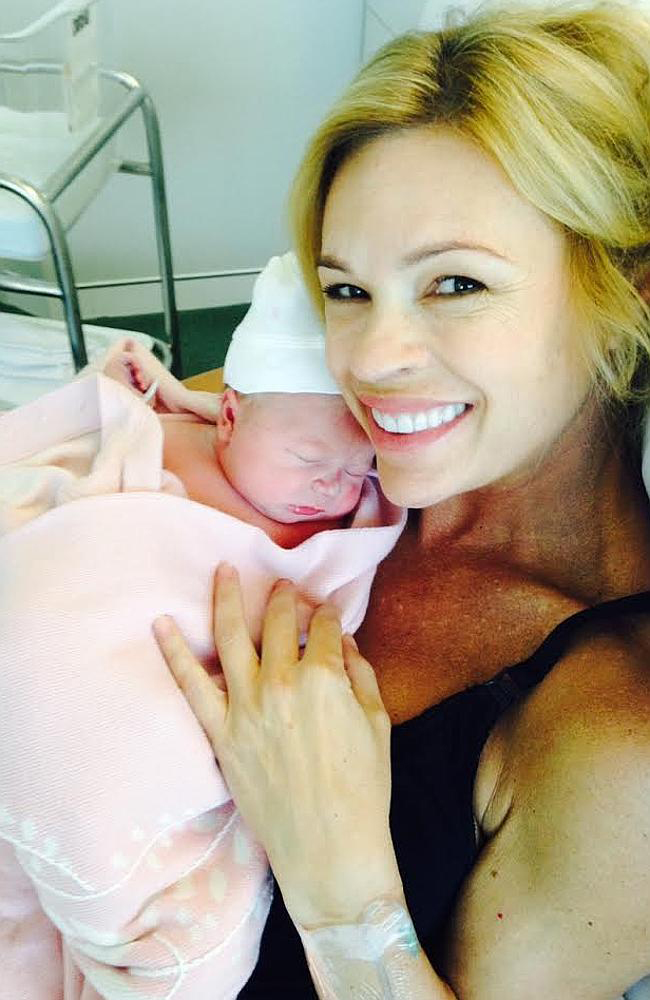 Ad. Article continues below.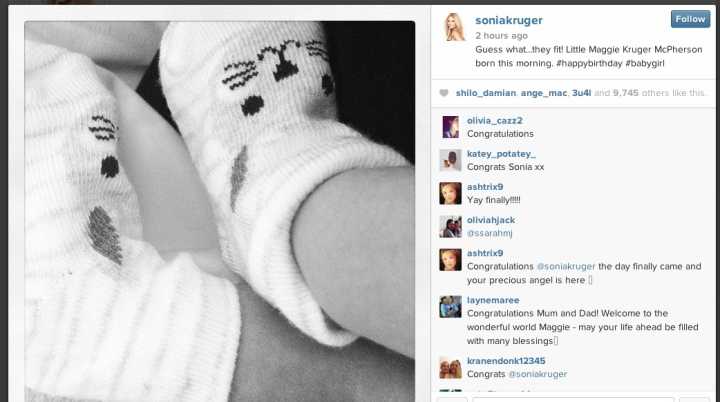 Previously published at http://www.startsatsixty.com.au/current-affairs/news/mature-mother-sonya-kruger-tweets-baby-pic