Sonia Kruger says she gets confused for this young star all the time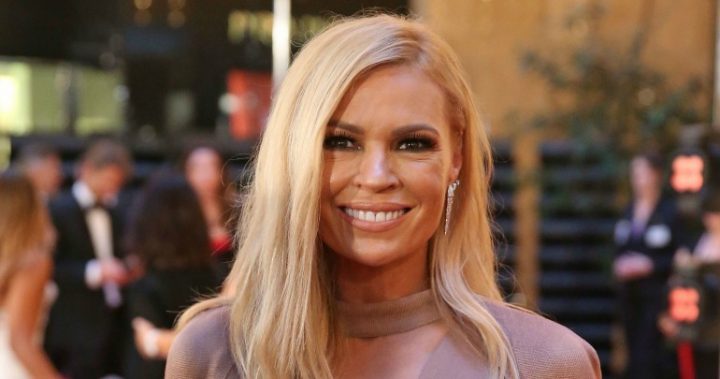 There's no denying that Sonia Kruger is one of the nation's most loved TV personalities.
In addition to hosting The Voice and Today Extra, the star has fronted a number of other popular shows including Dancing with the Stars and Big Brother.
While she's 52-years-old, the bubbly blonde said that she often gets mistaken for another Australian star much younger than herself.
Appearing on Friday's Today Extra, the mother-of-one claimed that people often think she's Sophie Monk.
Ad. Article continues below.
Monk is a former singer who rose to fame in the girl group Bardot, before appearing in a string of Hollywood movies.
Her most recent stint was appearing on the Australian version of dating show The Bachelorette and she's set to host reality show Love Island in the new year.
Talking about Monk's rise in popularity, Kruger said that many people confuse her with the 37-year-old.
Ad. Article continues below.
She explained: "I got into an elevator as I was leaving and this guy in the elevator goes, 'Sophie!'
Monk seemed taken aback by the comment but let Kruger finish.
Ad. Article continues below.
"I get that all the time."
Monk then suggested that she gets mistaken for Kruger: "I've had it before, too. I've got Sonia and I'm like, 'I'm not as smart as her'."
Kruger admitted that she's not as young as Monk but that she'll happily take the compliment.
"On occasion, I have felt the need to pretend to be you," Kruger added.
She explained that Monk's popularity during The Bachelorette made her feel like she had something to live up to.
Ad. Article continues below.
Do you see a resemblance between the two stars?
Earlier this week, Kruger was turning heads when she walked the red carpet at the Aria Awards.
Read more: Sonia Kruger rocks daring power suit at Aria Awards
The star wore a stylish suit that showed off her toned body.
She happily smiled and posed with fans and uploaded some photos to social media.
What do you think of Sonia Kruger's comments? Do you think she looks like Sophie Monk?